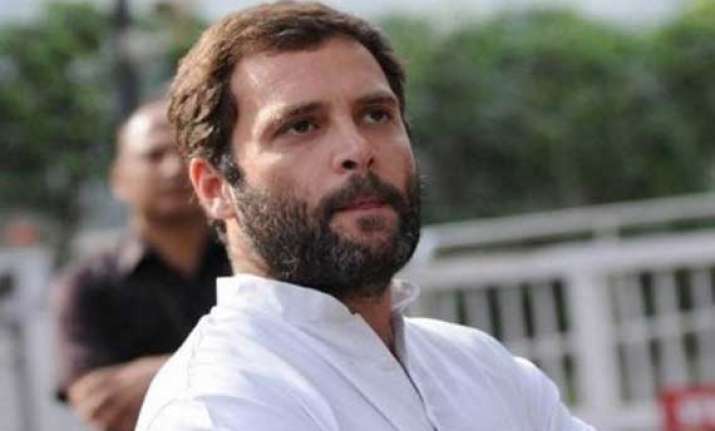 Deoria (UP): A group of people present at Rahul Gandhi's rally here raised pro-Modi slogans causing discomfiture to the Congress Vice-President. 
Gandhi who was campaigning here was faced with slogans of "Har Har Modi, Ghar Ghar Modi" during his rally while he was promising free housing, free medical care and pension for women to his audience.
After the incident, the security personnel whisked these people away.
Gandhi during his speech asked a person standing in the rally, the rate of the land for him, to raise a point about "land being goven" to corporate group Adani in Gujarat.
"In Gujarat, you get land at Rs one per square meter but you will not get land at that rate. If you want land at this rate in Gujarat, you will be slapped and thrown out of the state," Gandhi alleged.