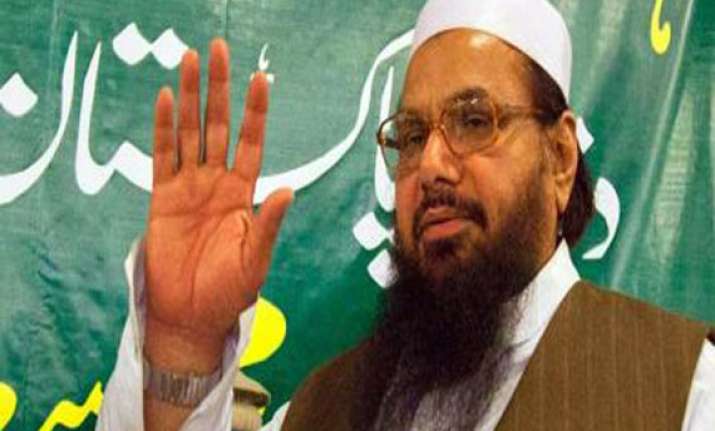 New Delhi, Dec 10: India will press for handing over of LeT founder and 26/11 Mumbai terror attack mastermind Hafeez Saeed during the visit of Pakistan's Interior Minister Rehman Malik beginning December 14.
Home Minister Sushilkumar Shinde said he told Malik, when they met in Maldives on the sidelines of a SAARC inter- ministerial conference in September this year, that Saeed was moving freely in Pakistan and he should be handed over to India.
"I have been telling him and still I will insist....We have told them openly as well as through official communication. I am quite sure that when he will come here, I will discuss with him this issue," he said at a press conference here.
Shinde said he will also seek voice samples of the handlers of the terrorists who carried out the Mumbai terror attack in 2008 that left 166 persons dead.
"I had talked to him (Malik) on a number of occasions on the voice samples (of handlers of 26/11 terrorists). We have requested them many times. Not only in Maldives, but also at the Interpol conference (in Rome).
"Here also, I will mention it. There is nothing wrong. I will mention that. He will come on December 14 and stay here till 16th," the Home Minister said.
Shinde, however, declined to comment on the legal proceedings related to 26/11 case going on in that country saying the matter was subjudice.
"I can't say I am satisfied. It is legal matter. I can't comment on legal matters," he said. India has voiced concern over the slow pace of trial in Pakistan.
An anti-terrorism court in Pakistan is conducting trial of seven Pakistanis charged with involvement in the 2008 strikes.