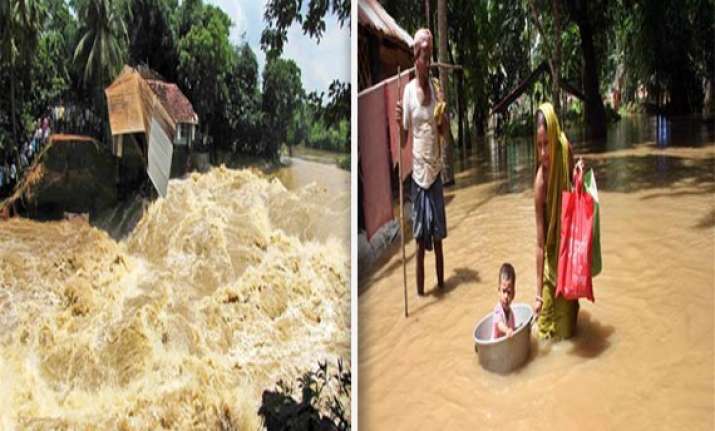 New Delhi: Even as the much-awaited monsoon brought relief from the blistering heat, incessant rains have wreaked havoc in many parts of the country.
The monsoon rain in 2013 unleashed nature's fury in India as the states are facing devastating floods.
Amid the torrential monsoon rain, rivers overflowed, destroying homes and trapping thousands of people in the flood water.  
Watch in pics how people and administration are trying to minimize the damage: