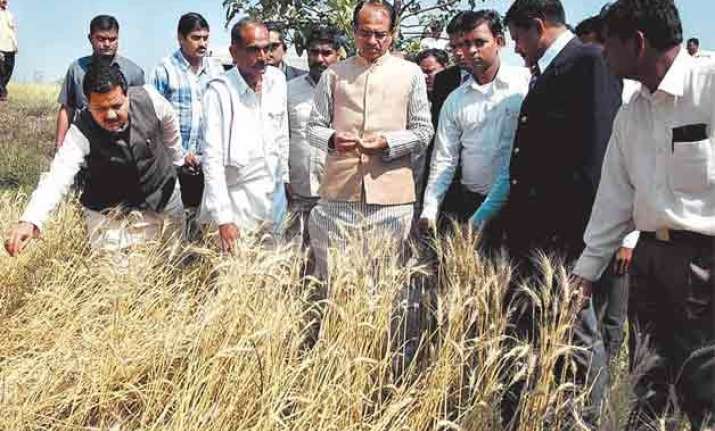 Madhya Pradesh Chief Minister Shivraj Singh Chouhan has announced that the government will provide financial help to hailstorm-hit farmers for the marriage of their daughters.
The state government will provide Rs 25,000 to hailstorm-hit farmers for their daughters' marriage, Chouhan said yesterday.
The facility will continue till the next crop yielded, he said addressing the affected farmers during his visit to Gurawar village in Shivpuri district.
He said the state government had always stood by the farmers whenever any calamity struck them.
CM assured that the government was with them in their hour of crisis.
Crop insurance benefits worth Rs 2,127 crore were made available to farmers earlier, he said adding that the loan recovery has been suspended from those whose over 50 per cent crops have been affected. Till next crop yielded, they would be provided wheat and rice at the rate of Rs one per kg, he said.
If a farmer has any objection to the survey, then an assessment of his crop damage will be done again, he added.
Soon after reaching the village, Chouhan visited the some of the affected farmers' fields and assured that full compensation will be provided against the damaged crops.
State Revenue Minister Rampal Singh and Commerce and Industries Minister Yashodhara Raje Scindia accompanied Chouhan on the occasion.