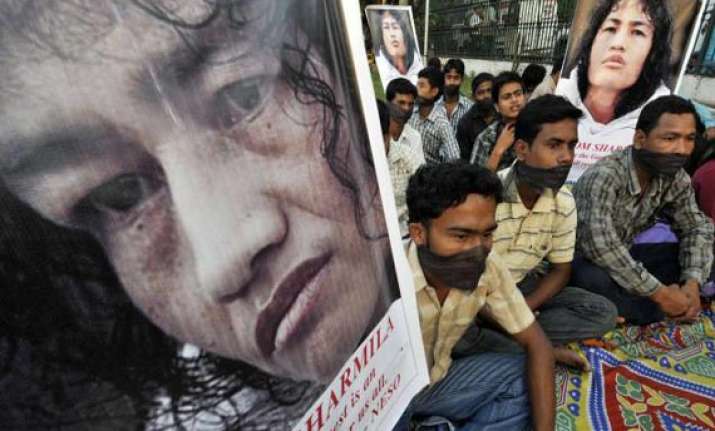 Guwahati, Dec 7: A film on Iron Lady Irom Sharmila, famed for her decade-long hunger strike to protest against the Armed Forces Special Powers Act in Manipur, would be the highlight at the ninth edition of the two-day ADDA short film festival beginning in Guwahati on Saturday.
Film-maker Barun Thokchom has captured a different angle of Sharmila's life as a poet in his film "The Silent Poet".
The film would be screened along with films of 15 other film-makers at the festival, ADDA president Hitesh Mahanta and general secretary Debojit Gayan said.
The prominent films to be screened at the festival include among others by Venkat S Amudhan's 'Thug Beram', winner of the best short film award at the 10th Busan International Film Festival, Amit Dutta's 'Kramsha', Keshab Pandey's 'Who thought of the little boy', Dominic M Sangma's Karyuki, Mohan Kumar Valasala's 'Panchabhuta' and Reema Bora's 'Echoes of Silence'
In the competitive section, 19 films have been shortlisted in three categories of short fiction, documentary and animation, they said.
Mr. Gayan pointed out that most of the films had been screened at major international film festivals and hoped that the festival would prove to be a learning experience for young and upcoming film-makers.
A seminar on "Potential of independent film making in North East" is also on the cards.
ADDA is a socio-cultural organisation comprising independent film-makers and film technicians of the Northeast and the annual film festival has given many upcoming film-makers a chance to showcase their films, Mr. Mahanta and Mr. Gayan said.