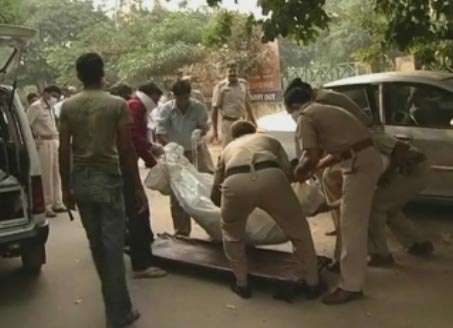 The mystery of the rose petals found near the body of businessman Amit Bharadwaj, found inside his Honda City car in Gurgaon's Sushant Lok has been solved, police claimed.
Police have arrested Amit's friend Ajay on charge of mudering the businessman.  Ajay confessed that he had taken Rs 16 lakh loan from Amit Bharadwaj and had invested in stock market speculations. After he lost his investment, he was under pressure from Amit to return the money.
Ajay revealed: "On November 11, I  rang up Amit asking him to accompany me to meet a girl in Delhi's Kapashera. On the way, I bought a flower bouquet to be given to the girl." 
As the car reached Kapashera, Ajay shot Amit with his unlicensed pistol, dumped his body inside the car and abandoned the car in Gurgaon's Sushant Lok.
On checking Amit's cellphone call details, police zeroed in on Ajay. He was taken into custody and after interrogation, he confessed to murdering his friend.  
Ajay went on to say that he had even donated his blood for Amit's father and both were close friends, but the pressure for returning the loan was unbearable for him . 
The firearm used for the murder is yet to be recovered, said Devinder Singh,SHO, Civil Lines police station.