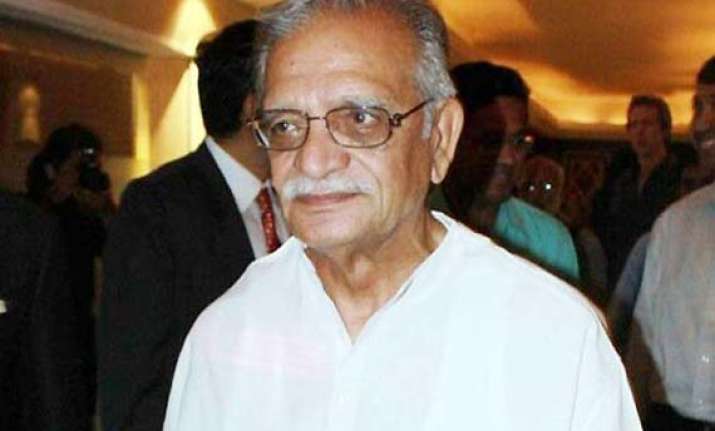 Mumbai, Feb 13 : Bollywood lyricist and poet Gulzar cut short his Pakistan visit and returned to Mumbai this evening.
A statement issued by music director
Vishal Bhardwaj
said:" We went there to record a song for Dedh Ishqiya.  Gulzar Saab visited the grave of his mentor, an eminent poet Ahmed Nadeem Qasimi. After that he visited his birth place Dina in Pakistan after 70 years.
"He was emotionally overwhelmed and stressed. Felt uncomfortable after reaching  his hotel in Lahore. So I cancelled the recording and decided to escort Gulzar Saab ack to india and discontinued his journey further. There is nothing political about it. We plan to visit Pakistan again for recording as soon as Gulzar Saab feels better."
Gulzar returned to India by way of Wagah border. In Islamabad, the Indian High Commission  has denied Pakistani media reports that it had advised Gulzar to cut short his Pakistan visit due to security reasons.