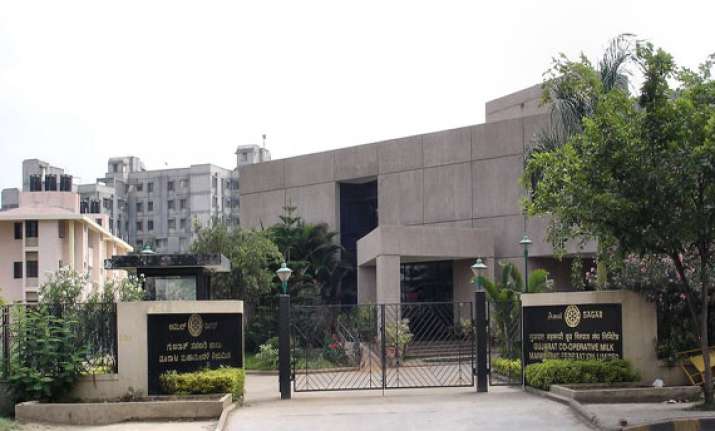 New Delhi: A court here fined Gujarat Cooperative Milk Marketing Federation Ltd. Rs.1 lakh for selling adulterated milk products.
Additional Chief Metropolitan Magistrate Gaurav Rao convicted Gujarat Co-operative Milk Marketing Federation Ltd. (GCMMF) under various sections of the Prevention of Food Adulteration Act (PFA) and asked the company to pay a fine of Rs.1 lakh.
The court has also sentenced Kallol Kumar Pramanik, deputy manager of "Mother Dairy", a unit of GCMMF but having no relation with Delhi's Mother Dairy, to six months' imprisonment and asked him to pay a fine of Rs.10,000, saying that the "adulterators are a serious risk to the society".
The case dates back to 2006, when a team of food department raided Shangri-La Hotel in central Delhi here and found that low standard cream was being using for human consumption.
During investigation, it was revealed that cream was adulterated and milk fat was found to be less than the minimum prescribed standard of 25 percent. It was revealed during investigation that the product was manufactured by Pramanik's firm, which is a unit of Gujarat-based GCMMF.
The court came down heavily on food adulteration, terming it a menace to public health.
"The Prevention of Food Adulteration Act has been enacted with the aim of eradicating the anti-social evil and for ensuring purity in articles of food," it observed, adding the aim of the act is to protect citizens from those who in the guise of respectable trades jeopardize the health and the well-being of innocent customers.