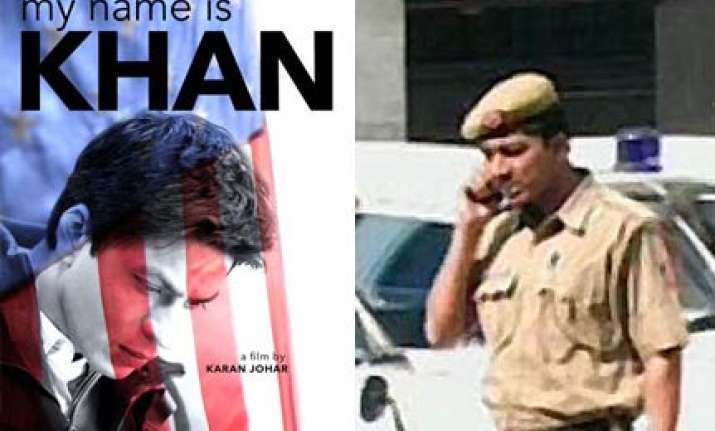 No matter if an Asperger's Syndrome-afflicted Rizwan Khan goes on to actually help nab a terror mastermind during his self-vindication journey through the reels of My Name is Khan, the movie has found endorsement from an unlikely quarter: the Hizbul Mujahideen (HM), reports The Indian Express.
Gujarat Anti Terror Squad (ATS) stumbled on this facty, while interrogating the HM's alleged terror agent Bashir Ahmed Baba, suspected to have been scouting in Gujarat for impressionable recruits for terror training in HM facilities in Pakistan-occupied Kashmir, the report said.
32-year-old Bashir, known in Kashmir as the Pepsi Bomber (for his alleged expertise in turning empty cans of soft drinks into explosive devices), had been asked by his HM handler in PoK , Bilal Shera, to use the movie as an indoctrination tool.
ATS sources say Bashir was specifically told to use the movie to propagate the idea that Muslim youth across the world were perennially facing humiliation and derision, and they need to come together for jihad.
Baba was nabbed on March 13 from Anand, while using the alleged cover of a medical camp trainer as he went about getting a network together to recruit young men for the HM.
Sources said the ATS recovered from Bashir a ticket for the Shah Rukh Khan movie at the Fun Republic Theatre in Ahmedabad and grilled him on it.
Bashir, the sources said, confessed that he had gone to see the movie as instructed by his boss in PoK, Bilal Shera. After watching the movie, he made a call to Bilal who asked him to describe its content and what he thought of it.
According to ATS sources, Bashir told Bilal that it was a "nice movie, Shahrukh Khan acted well." Bilal snubbed him and told him that he was sent to watch the movie to realise how it conveyed that Muslims were being subjected to atrocities and discrimination all over the world. The handler asked Bashir to get as many young Muslims as possible to watch the movie and drive home the point.
ATS sources added that following his handler's instructions, Bashir focussed on at least three specific areas in Ahmedabad _ Law Gardern, Lal Darwaza and Kankaria _ to take groups of young men to watch the movie. Sources also added that Bashir even had got pirated CDs of the movie made and handed them to some of them for distribution.
Gujarat ATS chief Ajay Tomar declined to discuss the issue, insisting it would hamper the ATS probe into Bashir's links.
"I would not like to say anything on this, it will harm our investigation. We will let you know about this at an appropriate time," he added. Tomar, however, added that the ATS had not found if the movie's CDs were actually distributed.