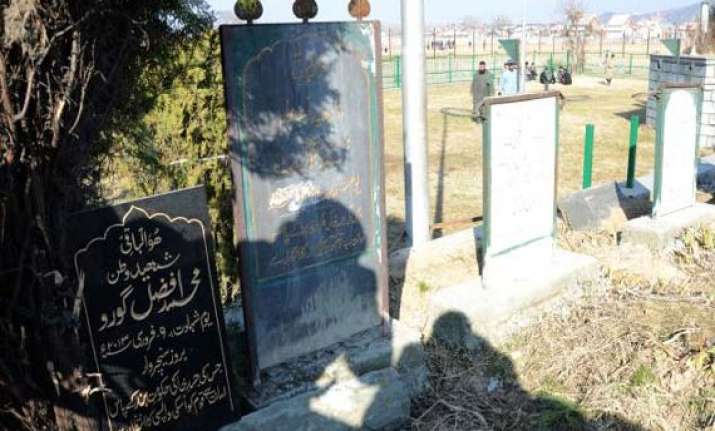 New Delhi, Feb 18: Government is likely to turn down the request of family of Afzal Guru, who was hanged and buried in Tihar jail, for handing over his body.
A senior Home Ministry official said a final decision in this regard will be taken soon and the Jammu and Kashmir government will be informed about it.
The State government had forwarded a letter sent by Guru's wife Tabassum to Deputy Commissioner of Baramulla demanding handing over of his body.
The Home Ministry official said Guru was buried inside Tihar Jail complex in line with the prison manual and the government has no plans to hand over the body considering various aspects, including the law and order situation in the State.
Various outfits including main opposition party in the State PDP and separatist groups have been demanding handing over the body of Guru, who was hanged on February 9 after his conviction in the 2001 Parliament attack case.
The Valley was agog with rumours on Sunday that Guru's body had arrived and was being buried in the cover of darkness. The news spread like a wild fire through social networking sites.
Last week, Prime Minister Manmohan Singh had expressed his displeasure to Home Minister Sushilkumar Shinde over the delay in informing Guru's family about his hanging.
Dr. Singh told Mr. Shinde that Guru's family should have been informed in advance about the execution.
The government has already said it will allow close relatives to visit Guru's grave, an offer rejected by the family saying they want nothing but his body.