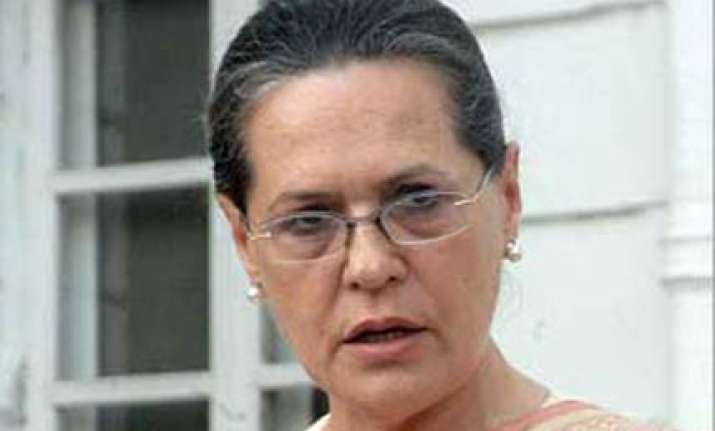 Relieved and happy at the passage of Women's Reservation Bill by the Rajya Sabha, Congress President Sonia Gandhi on Tuesday  said the government had decided to take the "huge risk" as it involved the larger issue of empowering women. 
Acknowledging that she was "tense" when she watched the Rajya Sabha proceedings on TV, she said the government had gone ahead with the bill after assessing the "negatives and positives". 
Gandhi expressed gratitude to BJP and Left parties as also coalition partners for extending support to the bill and said those who had not backed it would realise what they had missed. 
"It is a huge risk but we have taken such risks before," Gandhi told NDTV after the Rajya Sabha passed the Constitution (108th Amendment) Bill with an overwhelming majority. To a question, she said "politics is always full of risks. There will be impact one side or the other but the larger picture of women empowerment has to be taken in mind." 
Gandhi said she had expected "problems" in getting the bill passed as it was a "difficult resolution". 
Replying to questions about threat of withdrawal of support by outside allies SP and RJD, Gandhi said the government had taken the decision to go ahead with the bill after consultations involving her, Prime Minister Manmohan Singh and Finance Minister Pranab Mukherjee. "It is not just my decision. I could not have taken it on my own," the Congress President said. 
Gandhi said she was "happy and relieved" that the bill was passed by the Upper House after a debate and it was "not really healthy" that such an important legislation should go through without a discussion. 
She said the government was committed to ensuring 33 per cent reservation to women in the Lok Sabha and state assemblies and as a "natural corollary", the next step of bringing the bill in the Lower House of Parliament will be taken. She, however, was not sure whether it would be done during the current session of Parliament. 
On Trinmaool Congress leader Mamata Banerjee's reservations to the bill, Gandhi said "the person sitting next to her in the cabinet meeting told me that Mamata was enthusiastic and even stood up (in support) when the bill was discussed. So, I don't understand what happened. I understand that she will understand." PTI