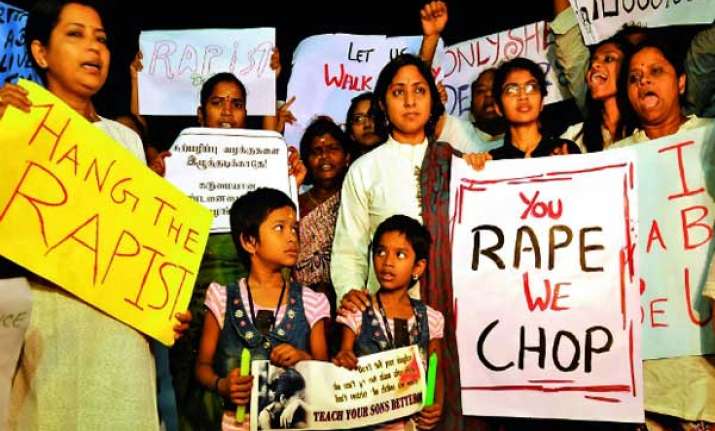 New Delhi, Feb 2 :Amid clamour for lowering the age ceiling for juveniles, External Affairs Minister Salman Khurshid seems to favour the existing limit noting one should not react by looking at the issue in isolation but said government will consider the demand.
"We do know that the Verma Commission report that will be considered by the government, has not endorsed that the age be reduced...So if you like the Verma Commission report then you will have to like everything about it. But not necessarily, the government may have second views on it. The government will consider it," he said  on Friday.
The minister was speaking at the launch of NGO Save the Children's new report on ending poverty.
"We must not react by looking at anything, no matter how urgent it looks, in isolation. You have to understand why the (Juvenile Justice) Act was done in the first place, why 18 was chosen at the first place...Then you may make the case for 16, 14, 10 or whatever," Khurshid said.
He, however, said there can be some "exceptions" and the parliament will consider it.
The Juvenile Justice Board earlier this week had declared the sixth accused in the December 16 gangrape case as minor, triggering demand for lowering the age ceiling for juveniles. The accused was described as the most brutal of the accused by Delhi Police in its charge sheet.
"As I said there are innovative ways of doing it...In the UK and some parts of the world, exceptions are provided for juveniles who had got involved in a particular kind of criminal activity so that not every juvenile have to go through that," Khurshid said.
He said the issue will be examined by the parliament in due course of time.
Earlier, in the event, the minister inaugurated Save the Children's new report 'Ending Poverty in Our Generation' which outlined a new development framework for ending extreme poverty in the next 20 years.
The NGO has proposed that these specific new targets to replace the Millennium Development Goals (MDGs) once their deadline ends in 2015.
Speaking at the gathering, Khurshid lauded the report and said it will be of immense use to leaders across the globe.
"Innovation will play a big role post-2015 and India is committed to such innovations as are suggested by this report," he added.
The MDGs are eight international targets adopted by every UN member state in 2000 with commitments to tackle global ills such as extreme poverty, child deaths and a lack of free education.
Progress has been mixed with some developing countries on track to achieve all targets and others looking unlikely to meet any, the report says.