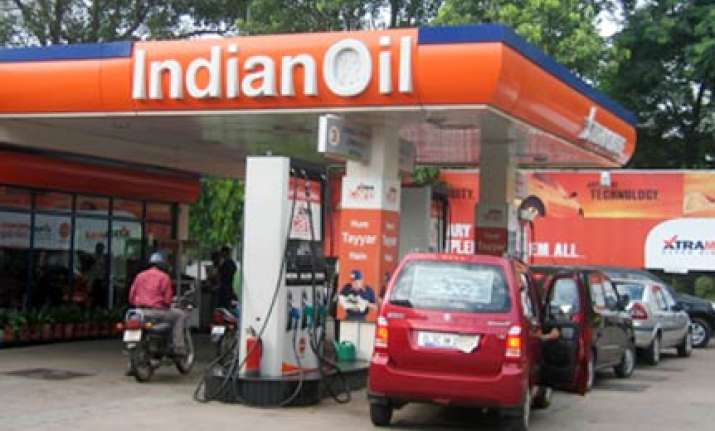 Faced with the prospect of revenue loss on fuel jumping to Rs 70,000 crore next fiscal, Petroleum Ministry on Wednesday called for "harsh decisions" even as it hinted that cleaner Euro-IV fuel in 13 metro cities will cost more from April 1.  
Oil Secretary S Sundareshan said Euro-IV petrol and diesel will be supplied in 13 designated cities, including Delhi, Mumbai, Chennai, Kolkata, Bangalore, Hyderabad and Ahmedabad from April 1.  
State-owned oil firms have invested over Rs 40,000 crore in upgrading their refineries to produce cleaner Euro-IV grade fuel.  
He said international parity price for Euro-IV petrol is Rs 0.46 a litre more than that of the Euro-III grade fuel in 13 big cities while diesel will have to cost Rs 0.26 a litre more.  
Sundareshan hinted that the additional cost could be passed on to the consumers.  
"This (price increase) is not on the basis of capital cost incurred but international parity cost," he said, adding hike in fuel rates required to cover for the capex would have been much higher.  
The Secretary said Indian Oil, Bharat Petroleum and Hindustan Petroleum would end the current fiscal with a revenue loss of over Rs 45,000 crore.  
"If we do not increase price, the under recoveries (revenue loss) in 2010-11 would be Rs 70,000 crore," he said. Excluding the Euro-IV cost, the three oil firms currently incur Rs 6 a litre loss on sale of petrol, Rs 4.06 per litre on diesel, Rs 16.91 a litre on kerosene and LPG at a loss of Rs 267.39 per cylinder.  
"Hard decisions are necessary," he said.  
As per fuel specifications committed to the Supreme Court, oil firms are to sell petrol and diesel meeting the stringent Euro-IV specifications in 13 major cities from April 1 while Euro-III grade fuel is to be supplied in the rest of the country.  
The Euro IV standard specifies a maximum of 50 parts per million of sulfur in petrol and diesel. Euro-III fuel specifications call for a maximum of 350 parts per million. PTI