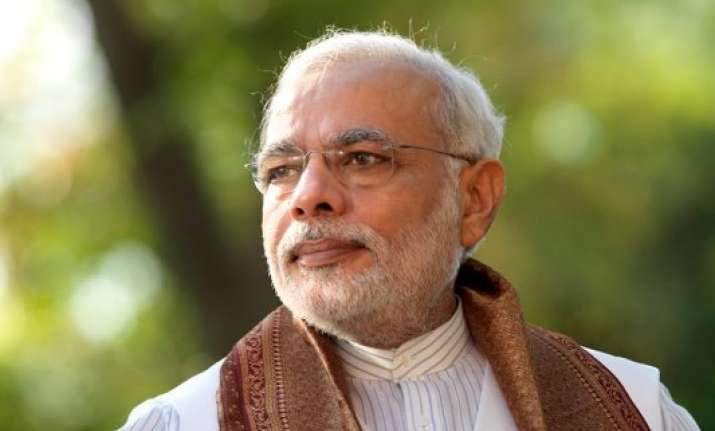 New Delhi: Prime Minister Narendra Modi today said that the government in its bid to provide the athletes with better exposure and proper infrastructure is signing MoUs related to sports expertise with various countries.
"No sportsperson goes to a tournament thinking about losing. They always want to win the competition. But they have found lack of exposure, proper training facilities, infrastructure and proper environment. But in the recent times, some of the state governments have paid attention on these aspects," Modi said while addressing the Asian Games medal winners at his residence today.
"Some of states now have separate Sports Universities. Indian Government is signing MoUs on sports expertise with various governments."
Modi said that he has spoken to Australian Prime Minister seeking the country's infrastructural expertise in India.
"I had a detailed discussions with Australian PM asking him how their country can help us improving our sports infrastructure. I believe we need to do a sports mapping in India. For example, Haryana has strong and courageous people and the state should concentrate on a specific sports. Similarly, Hyderabad athletes will have a different area of expertise. If we can do this (mapping), we can concentrate on focussed activities."
"With my enthusiasm and your courage, I believe that we can certainly achieve something great for the country," Modi told the sportspersons today.
The Prime Minister is also hopeful that with interest of the corporates, it will only benefit the sportspersons.
"I am happy that corporate houses are identifying themseleves with specific sports. We need more of such Public-Private Partnership Model which will benefit the sportsperson. The athletes should also feel that they are financially secured while concentrating on their sporting careers," he said.
Modi said that he would advice the HRD Ministry to arrange interactive session between students and successful sportspersons.
"I am going to advice our HRD Ministry that those sportspersons, who have won medals for the country and are a bit eloquent should be taken to the University to talk to the students. They can share their thoughts with the students," he said.