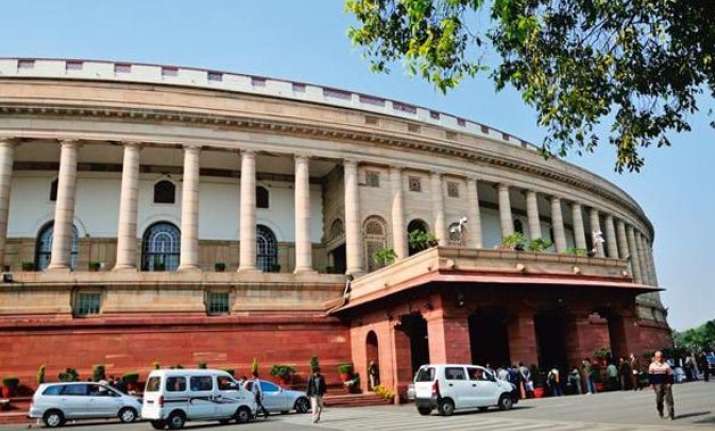 New Delhi: The Narendra Modi government is considering to convene a two-day special session of Parliament in September to pass the crucial Goods and Services Tax (GST) Bill.
Union Finance Minister Arun Jaitley on Wednesday said that the Cabinet Committee on Political Affairs (CCPA), headed by Prime Minister Narendra Modi, chose not to prorogue Parliament and hence keeping all options open for both Houses to meet at short notice before the Winter Session begins in November.
"The CCPA has decided not to prorogue the session as yet. We will make our own assessment," he told reporters.
He reiterated that the Modi government is determined to stick to the rollout deadline of April 1, 2016.
"I will not reveal the strategy but I would clearly say we are determined and it would be our endeavour to roll out GST from April 1, 2016," he added.
GST Bill, that seeks to replace all indirect taxes with a uniform levy, has already been approved by the Lok Sabha but could not be taken up in the Upper House because of opposition by the Congress and Left parties.
The problem for the government lies in Rajya Sabha where it is in minority.
Meanwhile, senior Congress leader and former Finance Minister P Chidambaram said that his party will not accept the GST Bill in its present form.
"We want GST, but we want a good GST, as good a GST is possible, certainly not this GST riddled with problems and issues," he said.
The entire Monsoon Session of the Parliament was washed out due to uproar by Congress over Lalitgate and vyapam scam.
GST Bill is considered to be the biggest tax reform since independence.