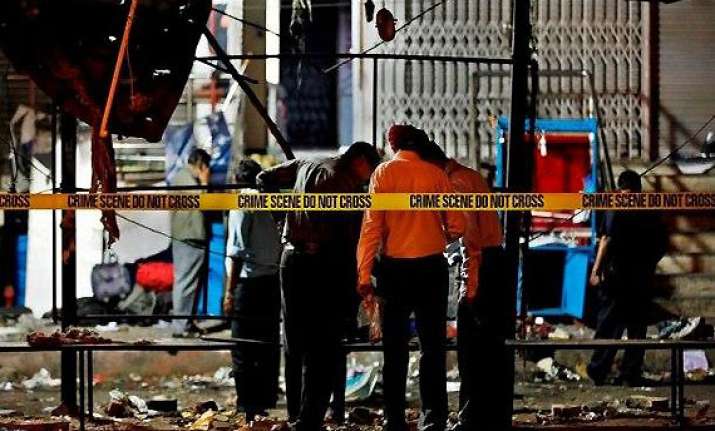 Hyderabad, Feb 23: Investigators on Saturday claimed to have got "vital clues" in the probe into the twin blasts in the city and were examining CCTV footage with the needle of suspicion zeroing in on banned militant outfit Indian Mujahideen (IM).
Police also announced Rs 10 lakh award for information leading to the perpetrators of Thursday's serial blasts that left 16 dead and 117 injured.
"We have already gathered vital clues in the case. We are confident we will crack the case soon," state home minister P Sabita Indra Reddy said after a high-level review meeting chaired by chief minister N Kiran Kumar Reddy.
The modus operandi adopted by the perpetrators like ammonium nitrate and splinters-laden aluminum containers fitted to bicycles used in the blasts were similar to the attacks carried out by Indian Mujahideen.
Without going into details, Hyderabad commissioner of police Anurag Sharma said, "We have some evidence, some clues".
"We have footage from the camera (at the blast site) which we are analysing it," he said while refuting media reports that CCTV wires had been cut by the terrorists before their operation.
He, however, admitted that out of 303 CCTVs in the city, 38 were not functioning.
The police commissioner said they had received an alert from Delhi on February 15 about possible strikes in Hyderabad and three other cities. "We did not take any warning lightly".
Asked about reports of arrests and detentions, he said, "We have not arrested anyone in this case. We are examining all types of evidences."
Asked about the involvement of IM, he said the investigations were underway. "Unless we complete the process, we cannot jump to any conclusion."
He said ammonium nitrate was used in the IEDs which had timers.