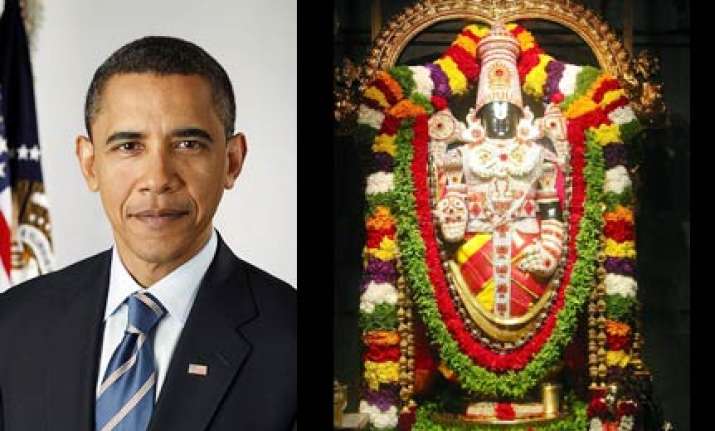 Tirumala Tirupathi Devasthanam (TTD) has decided to present a golden idol of Lord Venkateshwara  to US President Barack Obama on April 1 at a function in New Jersey alongwith a packet of laddoo prasadam.
The Devasthanam president D K Adikeshavulu Naidu  said the idol will be presented to Obama at the Shri Ventashwara Swami Kalyanotsava on April One.  
Naidu said there was no proposal to impose a dress code on pilgrims visiting the famous Tirupathi Temple, but a dress code for the priests will be imposed from March 16.  
Under the dress code, priests must compulsorily put tilak and Kumkum on their head while doing service at the temple, Naidu added.