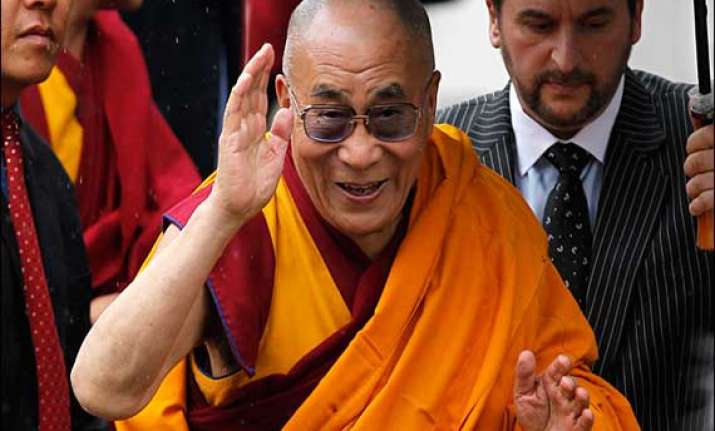 Dharamsala: Nobel Peace laureates will attend a programme in India in October to mark the silver jubilee of the conferment of Nobel Peace Prize on Tibetan spiritual leader the Dalai Lama, an organizer said here Sunday.
The programme, being organised by the Tibetan government-in-exile Oct 2, will be held simultaneously here and in Delhi on Gandhi Jayanti, Tashi Phuntsok, co-chairman of the event organizing committee of the Central Tibetan Administration, told IANS.
Phuntsok said 25 events will also be organised across the world to celebrate "2014 Year of His Holiness the Dalai Lama" from June to December. These will conclude Dec 10, the day the Nobel Prize was conferred on him, with a key event.
He said the event would be organised on the occasion of the birth anniversary of Mahatma Gandhi to express appreciation for the Dalai Lama's commitment to promote non-violence and dialogue to resolve conflicts.
Phuntsok said the 78-year-old Buddhist monk's fellow Nobel Peace laureates will attend the programme.