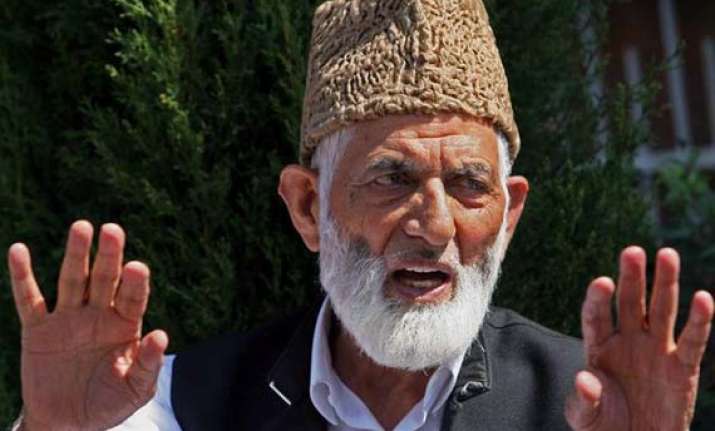 Srinagar, Feb 19 : Hardline Hurriyat Conference led by Syed Ali Shah Geelani has given a call for another shutdown from Wednesday demanding handing over of Afzal Guru's mortal remains to his family.
Geelani, in a protest calendar issued from New Delhi, has called for protests on Tuesday evening and "civil curfews" on Wednesday and Thursday.
"Our hartals and peaceful protests will continue till the body is returned," Geelani said while calling for protests in "every locality and every town".
The separatist leader also called for a shutdown after 12 noon on Friday saying the next protest calendar would be issued on Friday evening.
Geelani has said that the protests will continue till Afzal Guru's body, which is buried inside Tihar jail premises, is returned to his family.
Meanwhile, life in the Kashmir Valley has returned to  normal, as shops reopened and other businesses resumed their operations on Monday and Tuesday.
The valley remained closed for nine days at a stretch after the Feb 9 execution of Parliament attack convict Afzal Guru.
Universities, banks and other commercial centres have also reopened and bus transport services have resumed.
Fresh protests broke out in south Kashmir's Pulwama district and in the adjoining Kulgam district on Monday following which the police imposed restrictions in both the areas.
A police spokesman said the restrictions were still in place in Pulwama while these were being eased in Kulgam.
Pulwama protests were reportedly triggered by the detention of several youth while the Kulgam protests were triggered by the death of a woman reportedly due to a heart attack during an Army raid.
Defence spokesman Lt Col JS Brar denied the Army's involvement with the woman's death in Kulgam.