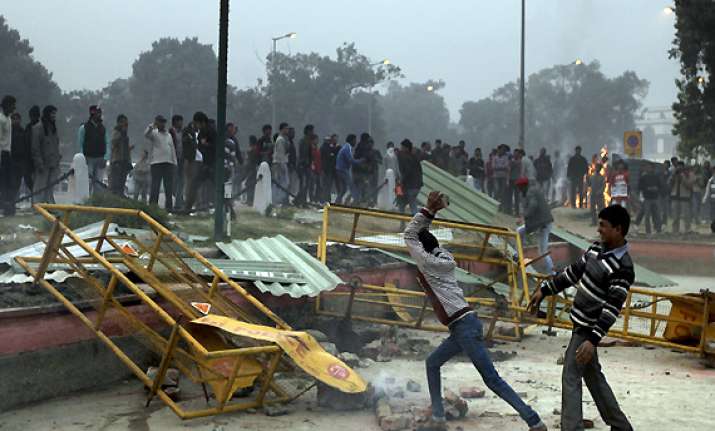 New Delhi, Dec 24: A part of the preparation work for the Jan 26 Republic Day parade was damaged Sunday when some protestors uprooted the wooden and metal frames and made bonfires at five places. They also vandalised police vehicles as well as those belonging to some protesters.
Thousands of protestors were gathered at India Gate Sunday as part of increasing protests over the Dec 16 brutal gangrape of a 23-year-old woman.
The protests, mostly by students, Sunday saw lumpen elements mingling with the crowd and uprooting the metal and wooden frames put up for the Republic Day parade.