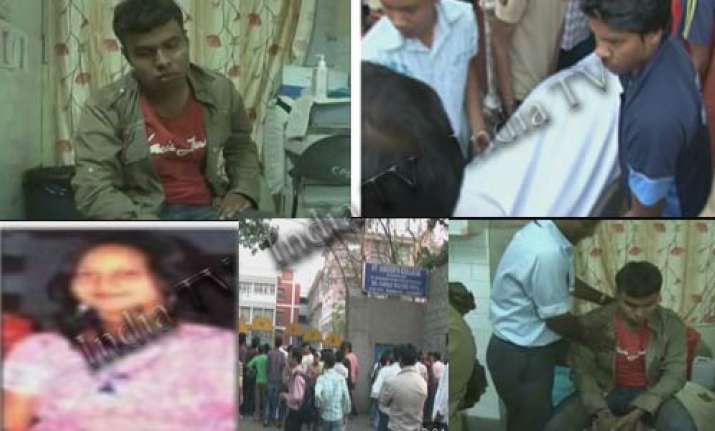 Ranchi, Apr 28: In a fit of rage, Vijayendra alias Golu entered the St Xavier's College here on Wednesday, accosted his girlfriend Khushboo and beheaded her in front of schocked classmates, police said, reports India TV reporter Yogesh Kislaya..
 
Vijayendra slit the throat  of the girl and was trying to flee, when he was caught by the college students and given a sound thrashing before he was handed over to police.
 
Shambhu Thakur, SP City Ranchi, says this appeared to be a one-sided love affair. Vijayendra had learnt that Khushboo was going to marry next month and he took recourse to daylight murder. Khushboo had given her I.Sc. exam paper and was coming out when he was accosted by Vijayendra.
 
Even after this gruesome murder, Vijayendra was unrepentant. He says, he wanted to kill himself after murdering the girl, but the crowd caught hold of him.