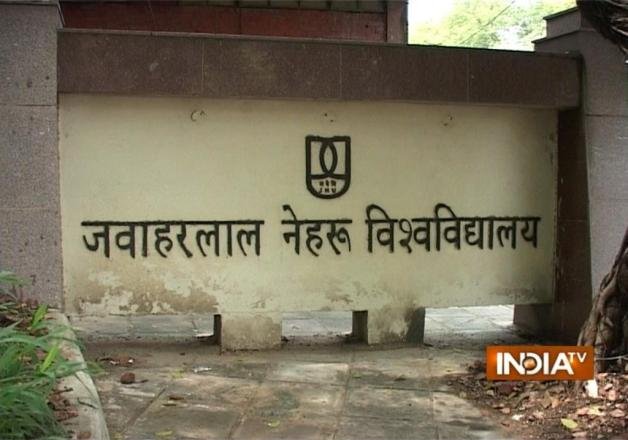 New Delhi: Amid row over anti-national activities at the JNU, fresh posters have cropped up in the campus calling India a 'prison of different nationalities'.
The new posters were put up outside the Godavari hostel in the JNU premise last night.
It claims that that no anti-India slogans were raised at the February 9 event that led to the arrest of JNUSU president Kanhaiya Kumar.
It also described the hanging of 1993 Mumbai blast convict Yakub Memon as 'judicial killing'.
The poster also denounced the government for not allowing difference of opinion and for clipping wings of dissidence.
This comes on the day that arrested JNUSU members Umar Khalid and Anirban Bhattacharya's three day police remand ends.
Meanwhile, the BJP youth wing held a protest march here against "anti-national" views expressed by the Congress party.
The protest march was led by the Bharatiya Janata Party member of parliament and BJP youth wing president Anurag Thakur.
The march started from Ashoka Road and will conclude at Janpath.
"We are protesting against the anti-national views and position of Congress," Thakur said in a tweet.