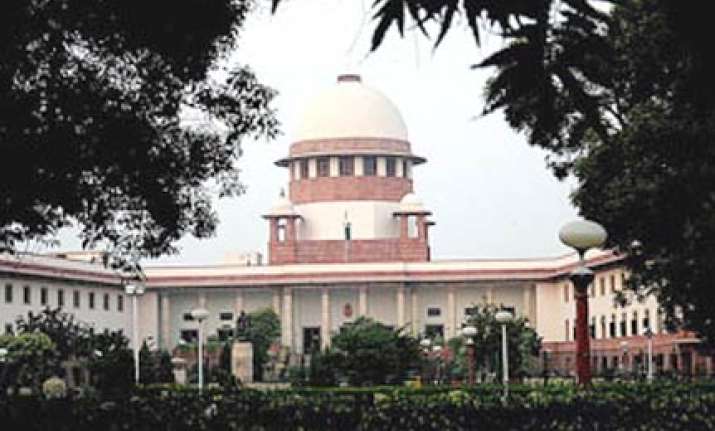 New Delhi: Taking exception to Agriculture Minister Sharad Pawar's statement, the Supreme Court on Tuesday asserted that it had ordered free distribution of foodgrains to the poor instead of allowing them to rot in godowns and it was not a suggestion as made out by him.  
"It was not a suggestion. It is there in our order. You tell the Minister," the court told the government counsel.  A bench of Justices Dalveer Bhandari and Dipak Verma referring to newspaper reports that the Union Minister had claimed there was no such order, clarified that it did pass such an order.  
Pawar had said, "The Supreme Court's suggestion (for free grain) is not possible to implement."  
The apex court in an order directed the Union government to conduct a fresh survey of the BPL/ABPL/AAY beneficiaries on the basis of the figures available for 2010 and said the authorities cannot rely on a decade-old data to extend the benefits.  
The bench further said that the government must take urgent steps to prevent further rotting of food grains while maintaining that it must procure only that much quantity which it can preserve.  
The bench reiterated its earlier order that persons above poverty line shall not be entitled to subsidised foodgrains but if the government was determined to extend the benefit, the same shall be given to those families whose annual income is below Rs three lakhs.  
The Supreme Court had on August 12 asked the Centre to consider free distribution of food grains to the hungry poor of the country instead of allowing it to rot in Food Corporation of India godowns.
The bench had passed the direction while dealing with a PIL filed by civil rights group PUCL on rampant corruption in Public Distribution System (PDS) besides rotting of food grains in FCI godowns.  
Earlier, the apex court had asked the government to consider the suggestions for disbanding PDS supply to Above Poverty Line (APL) families and restrict the benefit only to BPL families and Antodya Anna Yojana (AAY) Scheme beneficiaries.
However, the Centre, in an affidavit, had said it was extending the PDS supply to APL families only after meeting the requirements of the BPL/ AAY beneficiaries.
It had also mentioned in the affidavit that a task force headed by Director General, National Informatics Centre, was set up on August 9 comprising representatives of Department of IT, UIDAI, Department of Food and Public Distribution, FCI and Food Secretaries of selected states/UTs as members.
The Task Force is entrusted with the responsibility of working out the modalities for integration of the existing projects and also to suggest how UIDAI will be eventually leveraged. PTI