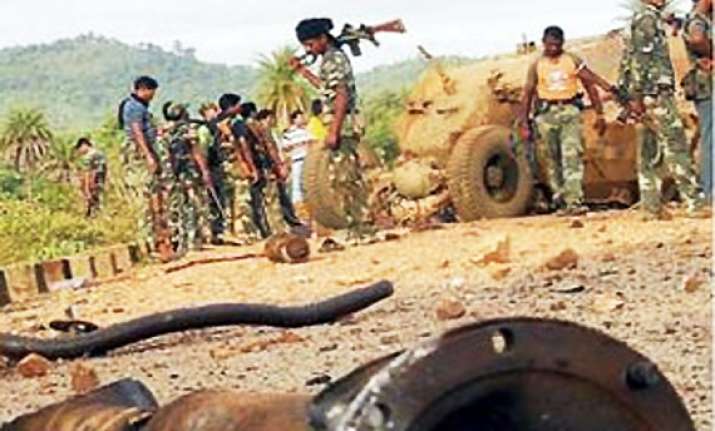 Bhubaneswar, Feb 10: Four BSF officers, including a Commanding Officer, were today killed while two others were injured in an IED blast by suspected Maoists in Malkangiri district of Odisha.

BSF Director General U K Bansal has rushed to the spot, which is next to the Balimela reservoir, infamous for the deadly Naxal ambush in June 2008 when 38 Greyhound commandos of Andhra Pradesh police were killed when they were crossing the water body in a boat.

The BSF squad travelling a jeep was targeted at Balimela culvert at around 1 PM in the Janbai area of the district, under Chitragonda police station, 465 km from here.

The jungles here are a Naxal hotbed as it touches the borders of two other states - Andhra Pradesh and Chhattisgarh making it a corridor for Maoists.

According to initial reports, the officers were returning in the vehicle after attending a security meeting with the district administration for forthcoming Panchayat elections in the state.

The victims have been identified as Commandant (107 battalion) J R Khaswan, his Second-in-Command Rajesh Sharan, Inspector Ashok Yadav and Assistant Sub-Inspector and radio operator of the squad Jitendra.

The two other troopers who were injured have been identified as constables Bishnu Panigrahi and S K Kundu. Kundu was driving the ill-fated BSF vehicle.

A BSF unit is located close to the area where the blast occurred and the team was approaching it.

"A reinforcement contingent of joint security forces has been dispatched for search operations," a senior official said.