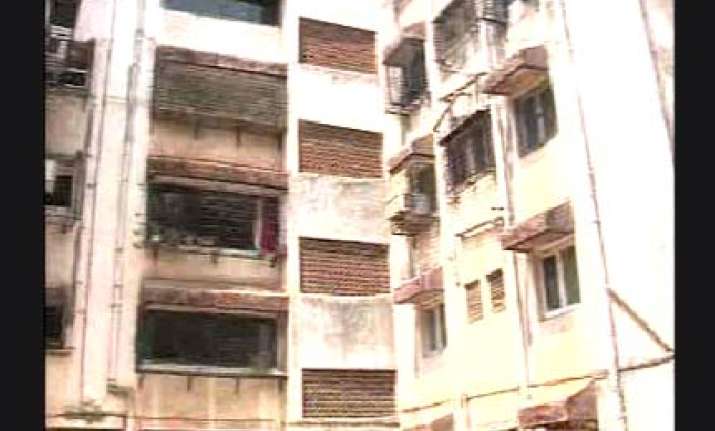 Apparently irked by renovation work going on in his building, a former excise department officer on Thursday shot dead a teenaged girl and fired at police personnel who retaliated by killing him. 
Harish Maroliya, who had retired from the excise department and was practising law since then, shot Hemini Mehta who lived in the same building. She was declared dead upon arrival at hospital. 
Maroliya was apparently annoyed by some renovation work underway in the 4th-floor flat of Mehta at Sourang society in suburban Andheri.  
When police reached the spot, Maroliya opened fire on them too, and injured a sub-inspector and a constable. 
He was killed when police subsequently fired at him, police said. PTI
Sequence of events:
1.  First of all Harish Marolia goes from his 3rd floor apartment to the 4th floor.
2. He tries to enter into quarrel. Neighbours intervene.
3. Harish then fires from his pistol at 10.36 am and comes downstairs. While coming down he finds Himani Mehta, 14-year-old daughter of Ketan Mehta.
4. He grabs Himani be her hand and for4cibly take her to his 3rd floor flat.
5. Himani's brother and a neighbour come to rescue, and Harish fires a second round in the air.
6. Police is called in. Policemen ask Harish to come out peacefully.
7. After four minutes of persuasion, a constable Phadke  kicks the door.
8. Suddenly a shot rings out and Himani shrieks.
9. In panic, policemen break the door and try to enter.
10. Harish fires  at the policemen. PSI Patil and Constable Phadke are injured.
11. Phadke gets a bullet injury in the knee, while Patil gets bullet injuries in the shoulder and stomach.
12. Police fire in retaliation, and an injured Harish while being taken to Cooper hospital succumbs on the way.
13. The injured policemen are taken to BSES Hospital.
14. Himani died of point blank firing in the back.
15. Police are now checking whether Himani died of bullet from Harish's firearm or from police firing.