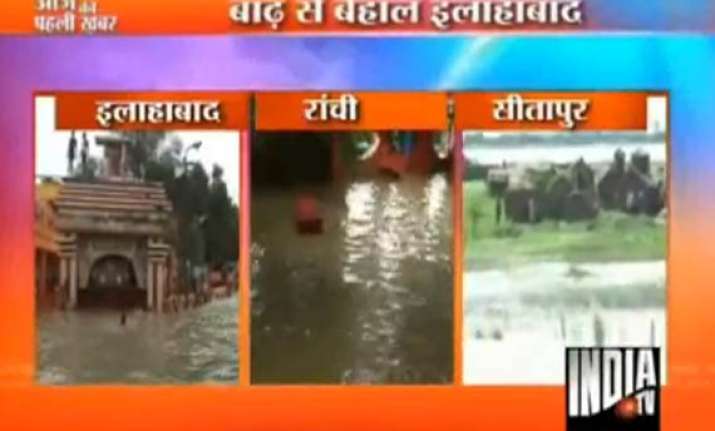 Allahabad/Ranchi/Sitapur, Aug 13: Heavy rains inundated several low lying localities of Allahabad on Friday.  Flood water from the river entered the city.
The city administration is trying to plug breaches in the embankments.

In Jharkhand, incessant rains for the last six days caused flood in capital Ranchi and other areas. The famous Shakti Peeth at  Rajarappa Temple has been inundated for the last three days. Priests are conducting prayers in the midst of flood water.

In Sitapur district of Uttar Pradesh,  several hundred people were marooned as Sharda river water flooded vast tracts of land including many villages.  Relief work is being hampered due to continuous rain.