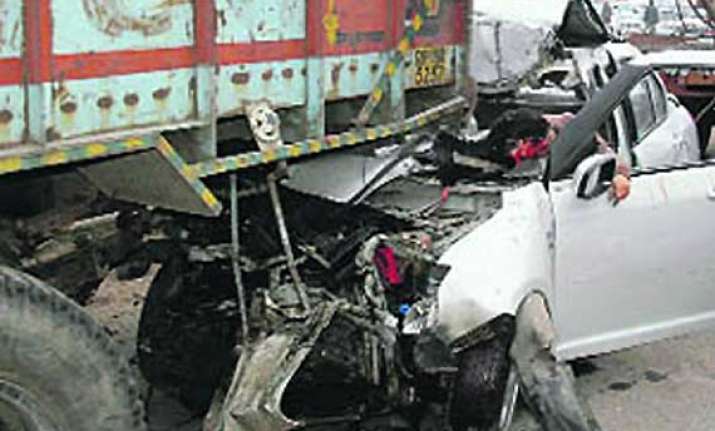 Rohtak: Five youths of Jhajjar district died late Wednesday night, when they rammed their speeding car into a stationary truck near government school in Asanda village near Bahadurgarh.
All the youths were returning after attending a wedding in Chhara village. Four youths died on the spot, and the fifth died on way to PGI Hospital, Rohtak.
The car was so badly mangled that police had to break the doors to extricate the bodies of the youths.
Two of the youths belonged to Barhana, two from Sohti and one from Kharkada village.
A case under Sec 283, 304 IPC has been filed against the truck driver for negligence, said Satpal Mandothi, police output in-charge.