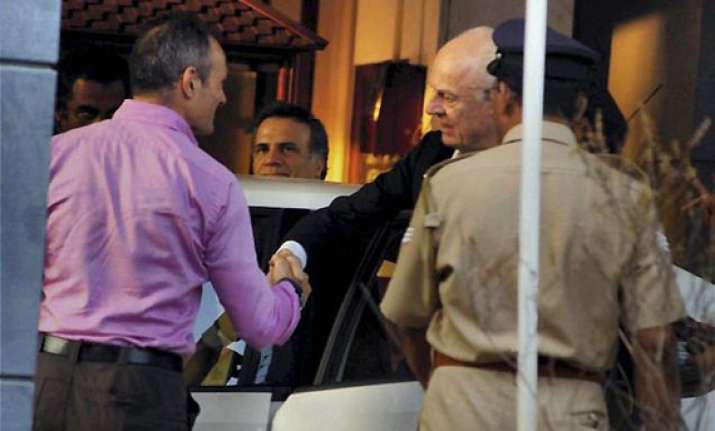 Kollam (Ker), Mar 4: The family of Jelastine, one of the two fishermen allegedly killed by Italian marines, today refused to meet visiting Deputy Foreign Minister Steffan de Mistura fearing it would harm their case.

Though the Italian team tried to have a meeting with wife and two sons of Jelastine with the help of a Catholic priest, the family turned down the request.

Police also objected to the move on security grounds.  Sources close to the family said they feared that meeting the Italians without the knowledge of the government or investigators would harm their case leading to denial of justice.

Jelastine and Ajesh Binki, the two fishermen, were allegedly shot dead by the two Italian marine guards off the Kollam coast on February 15 suspecting them to be pirates.

Mistura said his country expects the trial of the accused Italian marines to be fair as the judiciary was independent in India.

"What I could learn from here is that judiciary is independent, fair and transparent in India. So, we expect the trial in the case to be fair with judges hearing both sides," Mistura told reporters here.

"We are only doing what Indians would have done in a similar situation," he said.