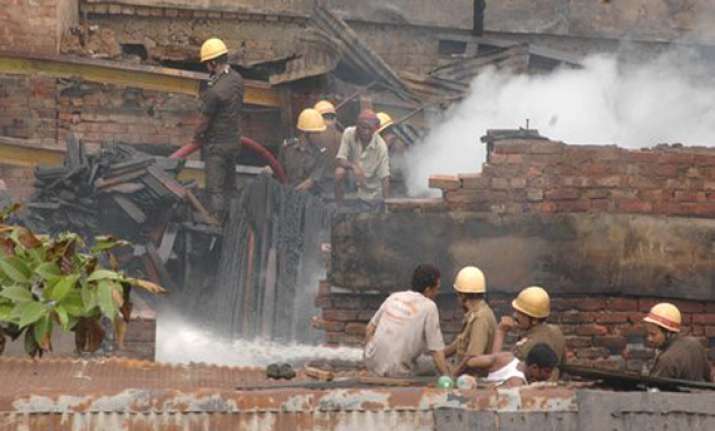 Kolkata, Feb 29 : A major fire broke out at a jute mill at Baranagar in the northern fringes of the city tonight, fire brigade sources said.

No casualty or injury was reported.  Altogether 17 fire tenders fought for over two and a half hours and put out the blaze at the godown of the Baranagar Jute Mill which was spotted shortly after 9 pm. 
The fire brigade personnel used water from nearby Hooghly river to fight the fire, the cause of which was not known yet, the sources said.

The godown contained finished jute products, the sources said adding Disaster Management Minister Javed Khan visited the jute mill when it was on fire.