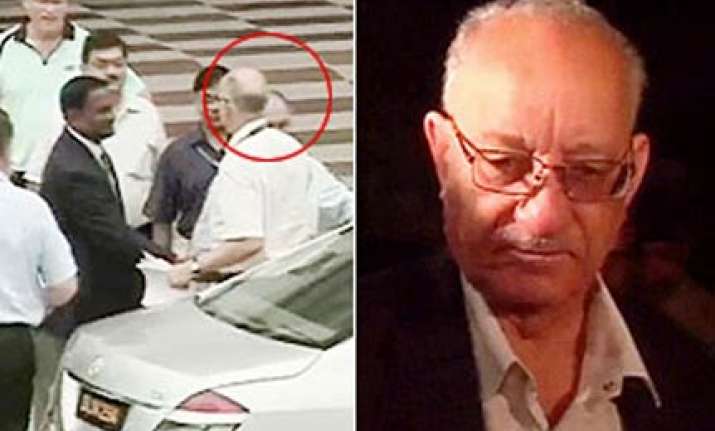 New Delhi: Against the backdrop of a spate of controversies surrounding the Delhi Commonwealth Games, CGF president Michael Fennell on Wednesday visited a few stadiums here to inspect the facilities and take stock of the progress made in completing all the work at the venues.
 Fennell began his inspection tour with the net-ball venue Thyagaraj Stadium in South Delhi and then went straight to the Jawaharlal Nehru Stadium, the venue for the opening and closing ceremonies.
 Fennell, who arrived in the city last night, is on a two-day visit to the country.
The CGF chief, accompanied by CEO Mike Hooper, also visited Major Dhyan Chand National Stadium, Indira Gandhi Stadium and the Games Village.
During his two-day visit, he is scheduled to meet Delhi Chief Minister Sheila Dikshit, Urban Development Minister S. Jaipal Reddy and hold a meeting of the Organising Committee's executive board.
Fennell's visit has come at a time when a spate of controversies have marred the build-up to the October 3-14 Games.
Fennell's visit also gains importance because a few of the Commonwealth nations have raised doubts about security during the event and they would be eagerly waiting for a report from the CGF chief to take a final decision.
During his visit to the capital in March earlier this year, Fennell had said that he was satisfied with preparations but with just 44 days to go for the Games, it remains to be seen how he reacts this time around.
He was also very concerned after a spate of corruption charges were levelled on the organising committee, especially its chairman Suresh Kalmadi and the CGF chief is expected to seek a lot of answers from the OC in this regard.
Fennell and Hooper themselves came under the scanner when a CAG report claimed that they had played a part in finalisation of a few deals related to the Games but Hooper had later denied any wrongdoing. PTI