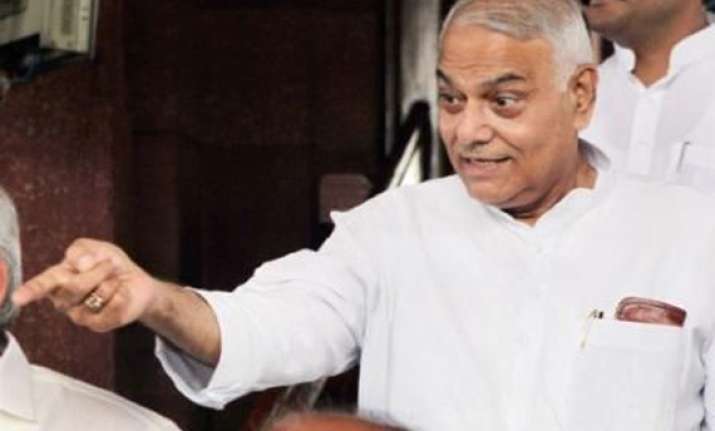 New Delhi, Jan 17 : Questioning the Congress stand on FDI in multi-brand retail, senior BJP leader Yashwant Sinha has said the main ruling party had stated in 2002 that opening of the sector to global chains would be "anti-national".

"The then Congress chief whip in Lok Sabha Priya Ranjan Dasmunsi had raised the issue in 2002 winter session of Parliament and (asked) if NDA was bringing foreign direct investment (FDI) in multi-brand retail. (He) had termed it as 'anti-national'," Sinha, who was Finance Minister in Atal Bihari Vajpayee government, told PTI.

Describing the issue as "political football", he said while the BJP is opposed to it on economic ground, the Congress shift of stand is intriguing.

The Congress is now advocating 51 per cent FDI in multi-brand retail, Lok Sabha MP from Hazaribagh said.

"How come the thing which was 'anti-national' for them (Congress) then, has become so nationalistic now?" he asked.

Seeking to set records straight, Sinha said FDI in global retail chains never formed part of the NDA government agenda.
"The NDA had merely mentioned it in its vision document in 2004 (for general election)," he said,adding everything in the vision document or manifesto does not necessarily translate into action.

"I had mentioned about the labour market reform in my budget speech of 2001, which could never see the light of the day because of strong opposition to it," he said.

While admitting that BJP also changed its view on the issue, Sinha said it was based on economic consideration and following studies which revealed that entry of multi-nationals

in the sector would not be beneficial for the poor and marginal farmers.