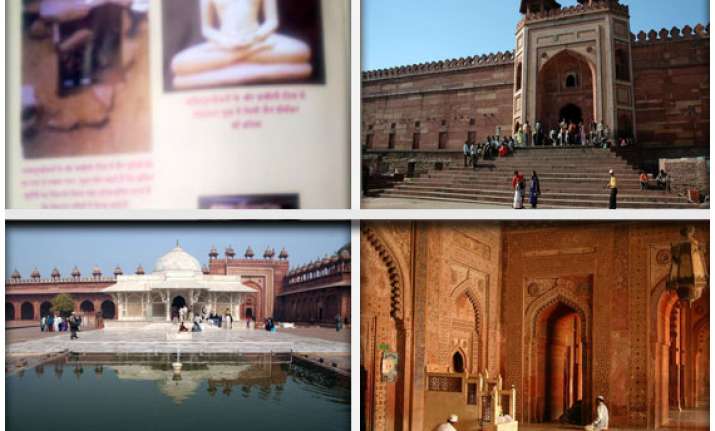 Agra, Feb 27: Fatehpur Sikri, that Mughal emperor Akbar established as his capital and is now a World Heritage site 32 km from here, was once a "flourishing trade and Jain pilgrimage centre", a new book says.
Basing his arguments on the excavations by the Archaeological Survey of India (ASI) in 1999-2000 at the Chabeli Tila, senior Agra journalist Bhanu Pratap Singh said the antique pieces, statues, and structures all point to a lost "culture and religious site," more than 1,000 years ago.
"The excavations yielded a rich crop of Jain statues, hundreds of them, including the foundation stone of a temple with the date. The statues were a thousand years old of Bhagwan Adi Nath, Bhagwan Rishabh Nath, Bhagwan Mahavir and Jain Yakshinis," said Swarup Chandra Jain, senior leader of the Jain community.