Follow us on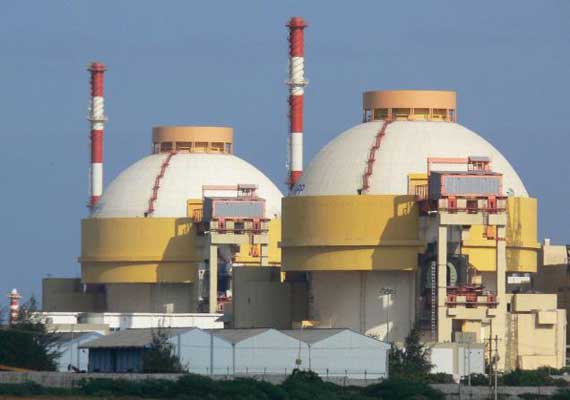 Chennai: An indefinite fast by the core committee members of the People's Movement Against Nuclear Energy (PMANE) and some villagers against the Kudankulam nuclear power project came to an end on its fifth day Tuesday.
A PMANE statement said that as the health of the 11 people who went on a hunger strike turned worse and the central and state governments did not bother about it, the fast was ended at the request of community leaders.
It said the next course of protest will be decided Sunday.
For the past 904 days, the PMANE has been spearheading the anti-Kudankulam nuclear power project (KNPP) movement in Tirunelveli district, around 650 km from here.
The Nuclear Power Corp of India Ltd (NPCIL) is setting up two 1,000 MW Russian reactors at Kudankulam. The total outlay for the KNPP is over Rs.17,000 crore.
The first unit has started power generation and has been connected to the southern grid. Work on commissioning the second unit is in progress.
The NPCIL is also planning to set up two more units at Kudankulam, which is also being opposed by the PMANE.
According to the PMANE, the performance of the first two reactors should be tested by independent scientists.
People should also be told whether the 15 conditions laid down by the Supreme Court last year has been complied with.
The other demands of the PMANE are making public the site evaluation report, safety analysis report, VVER Reactors Performance Report and the emergency preparedness report.
The PMANE is also demanding withdrawal of 360 cases filed against around 270,000 people in the area.
The anti-nuclear power movement also urged Tamil Nadu Chief Minister J. Jayalalithaa to reject the setting up of the third and fourth units at Kudankulam.