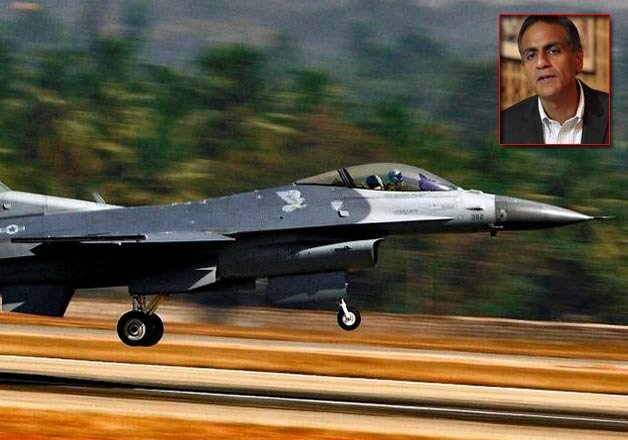 Mumbai: Stating that Pakistan needs to act more against terror groups operating on its soil, US Ambassador to India Richard Verma said that the 'controversial' decision by Obama administration to sale of F-16 fighter jets to Islamabad was a 'part of a legacy announcement'.
He, however, was quick to add that Washington 'expects Islamabad to do more' on eliminating terror safe havens on its soil.
"Over the years, our equipment (sale) to Pakistan have been a mix of civilian and military equipment. (The latest decision on F-16 aircraft) is part of a legacy announcement," Verma said.
"The reality is that there are dangerous groups operating within Pakistan. More action needs to be taken by Pakistan on terror groups. Safe havens need to be eliminated, Verma added.
Verma's comments came a day after the Obama administration notified the US Congress of its decision to sell eight F-16 fighter jets to Pakistan worth nearly USD 700 million.
The announcement of F-16 sale to Pakistan comes close on the heels of a series of developments when India and Pakistan are working on fresh date for the foreign secretary-level talks.
Soon after America's announcement India had summoned Verma to lodge its concerns. During the 45-minutes long meeting with Verma, Foreign Secretary S Jaishankar said that 'such military aids will embolden Pakistan' as it disagreed with the US rationale that such arms transfers help Pakistan in combating terrorism.
"The record of the last many years in this regard speaks for itself," the Ministry of External Affairs had said in a statement. The proposal is likely to face stiff resistance in the Republican-controlled Congress.
Also the Indian officials believe the latest development and last week's admission by former president Pervez Musharraf that ISI trains LeT and Jaish militants may let Islamabad off the hook at a time when the government was using the Pathankot attack to force Pakistan to act against terror groups whose main target is India.
On the other hand, Pakistan said it is 'surprised and disappointed' with India's reaction over the US' decision to sell eight F-16 fighter jets to Pakistan, arguing that India is 'the largest importer' of defence equipment and its arsenal stock is 'much larger'.
Pakistan reiterated the Obama Administration's justification that the acquisition would enhance the country's precision strike capability to combat terrorism.
"We are surprised and disappointed at the Indian Government's reaction. Their (India's) army and arsenal stock is much larger and they are the largest importer of defence equipment," the Foreign Office said in a statement in response to media queries.
With PTI Inputs