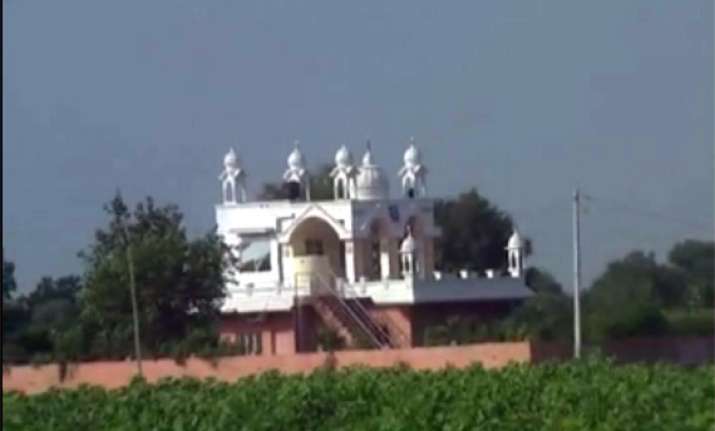 Jodhpur: The white-coloured agricultural farm is right now in the midst of controversy relating to self-styled godman Asaram Bapu, against whom a minor girl from UP has levelled rape charge.
Named Hari Om Ashram in village Manai, this is the place where the girl alleges she was raped by the 74-year old godman on Independence Day night.
The 16-year-old girl, currently studying in Class 12 is a student of the Gurukul run by Asaram Bapu in Chhindwara, MP, for the last four years. The girl hails from Shahjahanpur, UP.
Jodhpur police has said, Asaram Bapu was in Jodhpur and was staying in the ashram, where the girl alleges she was raped.
The girl alongwith her parents were called to the ashram on Aug 14. Asaram Bapu had reached Jodhpur from Barmer on Aug 9 for "ekantavaas" (solitary stay).