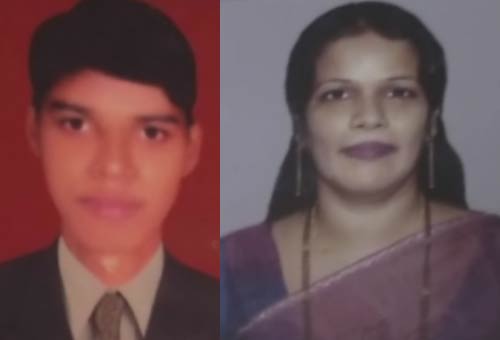 Sagar Machhindra Kathore, a 21-year-old man and a former student of Swami Vivekanand English High School, Sunpada, strangled his lover school principal Clementine Francis Desouza, 45, after a long illicit affair, Navi Mumbai police said.
The lady principal had been indulging in illicit love with Sagar since his school days and had made him an addict of coacine and other drugs, Sagar confessed in front of Navi Mumbai police.
Sagar told police, he was fed up of this illicit relationship with the principal, who had sexual relations with some other young men too. The principal, he told police, used to take him on outings near Mumbai-Pune Express Highway to indulge in sex. 
Sagar was plotting revenge and on November 1, when the school was closed for Diwali holidays, he took the car of his employer, invited the principal for an outing on the Express Highway, and took two of his friends with him too. 
Near Kharghar, he stragled the lady, and with his friends disposed of the body near Talegaon,   
Sagar remained underground, and his employer  complained to police about the missing car and driver. Meanwhile, Clementine's husband also complained to police about his missing wife. 
The lady's body was found the next day, but it could be properly identified only on November 7. Sagar later surrendered to police and confessed to the entire episode.Sagar's father is dead and his mother is a vegetable vendor. His brother works with a travel agency.