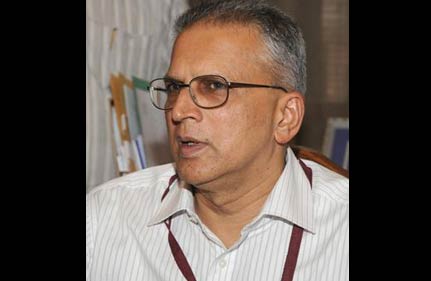 Union Home Secretary Gopal Krishna Pillai has said that the Maoist objective was to overthrow the Indian state by 2050, possibly with the help of ex-armymen.
Speaking at the Institute of Defence Studies and Analysis in New Delhi, he said a detailed analysis of Naxal operations showed that they may be helped by ex-Armymen. Also, documents found showed that the Maoist agenda was to overthrow the Indian state by 2050.
The home secretary said the Maoists were not serious about talks because they weren't under enough pressure to do so. The estimated annual income of Maoists is Rs 1,400 crore.
Right now, they were looking to regroup and build their own army towards their plans. And, Mr Pillai said, they were using administrative vacuum and underdevelopment to do this.
The home secy has also warned that Maoists may move into Bihar as the state has elections coming up and perhaps want to go soft on Maoists.
Analysis of Naxal attacks has revealed detailed and precise planning. Some aspects that point to possible involvement of ex-army and ex-para military personnel:
Lethal use of improvised explosive device (IED)
Precise, pin-pointed intelligence-based attacks on vulnerable posts/camps
Practice of swift retreat/melting away after attacks with arms looted from security forces
It was a virtual face-off between the Home Secretary and writer-activist Arundhati Roy who challenged Pillai's statement that Maoists are virtually building an army to overthrow the state of India.
Arundhati Roy said that the Maoists would take Home Secretary's suggestion that they were a formal army as a compliment.
Arundhati Roy said that Naxals today are a guerrilla force, not an army. She also said that she does not justify the Maoist violence.