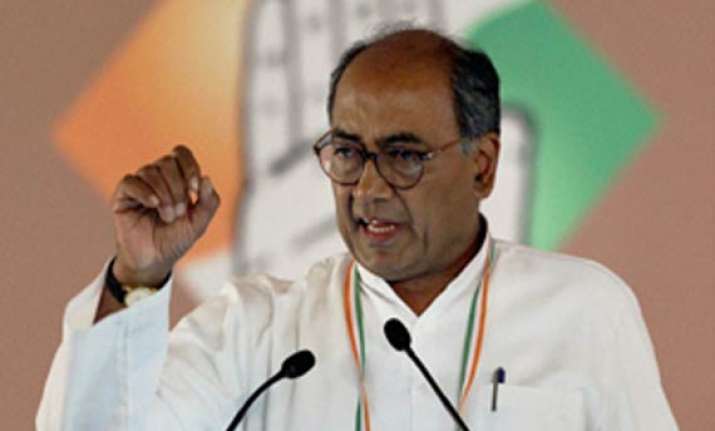 New Delhi, Oct 15: Congress general secretary Digvijay Singh has hit out at UP chief minister Mayawati saying that every prime property in Lucknow belonged to the Dalit leader.

Singh accused her of massive corruption by resorting to politics of dalit votes.  He told reporters on Friday night that the UP Chief Minister was only involved in "self upliftment" while Congress has strived for adivasis, dalits and weaker sections.

"Every prime property in Lucknow is that of Mayawati...  What she does, how she is acquiring these properties, she should tell us," Singh, a critic of the UP Chief Minister, said.

Singh also made it clear that Congress has no intentions of replacing Manmohan Singh from the prime ministerial post.  "Dr Manmohan Singh is an honest leader, the post is not vacant so where is the question for another PM?" he asked. 
The Congress leader said this in response to Mayawati's statement that Congress could make either Lok Sabha Speaker Meira Kumar or Union Minister Sushil Kumar Shinde as Prime Minister to split the dalit vote ahead of the UP polls.  Insisting that Mayawati has resorted to only wastage of money, he alleged, "Government of India has given her Rs 2.5 lakh crores, but she has spent all this in constructing parks, elephants and statues."

"It is squandering of the tax payers' money, the hard earned money was spent on constructing statues of her parents.If she wanted to do so she should have spent her own money and not that of the exchequer," he said. PTI