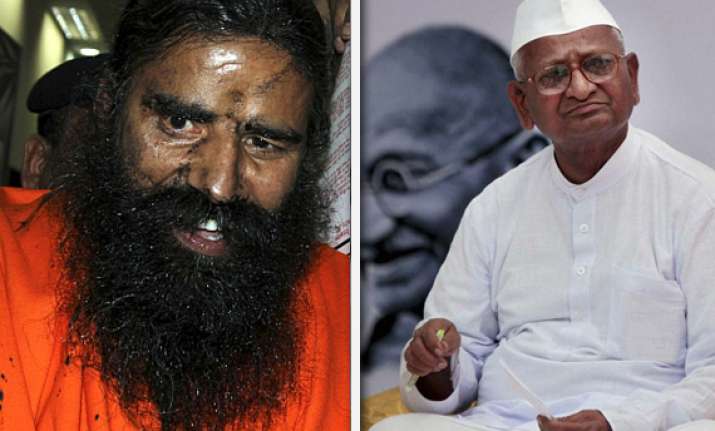 Ralegan Sidhi, Maharashtra, Jan 14: Gandhian Anna Hazare today condemned the act of throwing ink at Swami Ramdev and described it as an act of "blackening the face of Indian democracy".
 
In a statement issued from his village, Hazare said; " Throwing ink will not stop, but hasten the movement. Ink throwing will not stain a spotless character, rather the character will come out shining.
 
"Those whose lives are stained with corruption, sleaze, loot and mafia, will carry such stains for the rest of their lives.
 
"We hope Baba Ramdev will continue to fight for the society and the nation, and lakhs of workers including myself will continue to support him", said Anna Hazare.
 
The statement ended with "Baba Ramdev Aage Badho, Hum Tumhare Saath Hain."