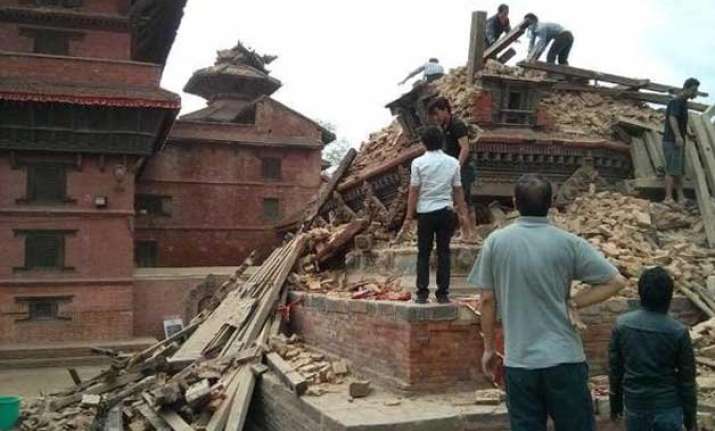 New Delhi: A strong earthquake measuring 7.5 on the Richter scale rocked Nepal at 11.41 a.m. India time, with tremors felt from Delhi to Guwahati and Srinagar to Jaipur. Even half an hour later, the aftershocks continued.
According to the India Meteorological Department, the depth of earthquake was 10 km and measured 6 on the Richter scale in India. The US Geological Survey said the epicentre was at Lamjung in Nepal - a district some 75 km northwest of capital Kathmandu.
Reports from across north India said people scurried out of their homes and offices even as buildings shook due to the quake and the strong aftershocks.
The tremors were so strong that people feared for their lives. Some of them began to pray and tried to get as far away as possible from the buildings. Most ran to open grounds. Many of the high-rises saw people evacuate in large numbers.
There was panic in Nepal which bore the brunt of the massive temblor. Besides capital Kathmandu and Besisahar in Lamjung, the cities which were affected include Bharatpur, Pokhara and Kirtipur.