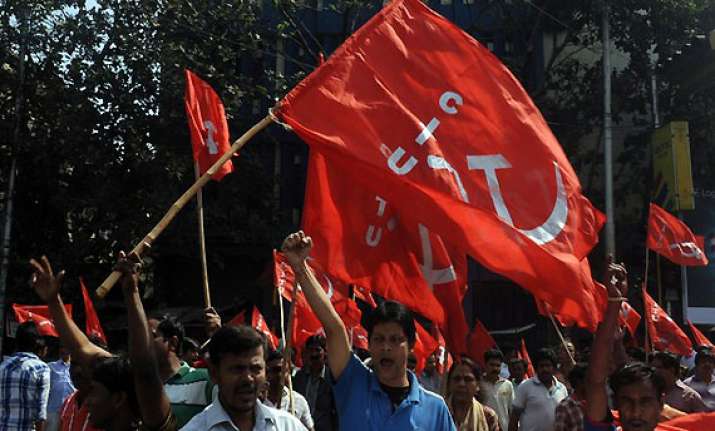 Kolkata, Feb 21: Trinamool Congress workers allegedly chopped off the ear of a panchayat worker in West Bengal's Murshidabad district Thursday for joining the two-day nationwide strike by major trade unions, police said.
"We have received information of the incident but no complaint has been registered so far," an officer of Jalangi police station, under which the incident happened, said.
The incident occurred in Jalangi in Murshidabad district, some 200 km from Kolkata, when Hazrat Omar, a panchayat worker arrived at his office Thursday.
"I was sitting in the office when some Trinamool Congress goons came and asked why I was absent from office yesterday (Wednesday) and before I could reply they attacked me with a knife and cut a major portion of my left ear," said Omar.
Omar, who is undergoing treatment in a hospital, said he will file a police complaint after he is discharged.
Adhir Chowdhury, Congress parliamentarian from Berhampore constituency in the district, condemned the incident and demanded immediate punishment for the guilty.
"The Trinamool Congress has vowed to keep strikers at bay and this is what they are doing. Trinamool is now a party of goons who have gone out of control," said Chowdhury.
The Feb 20-21 strike has been called by 11 central trade unions to press a 10-point charter of demands.