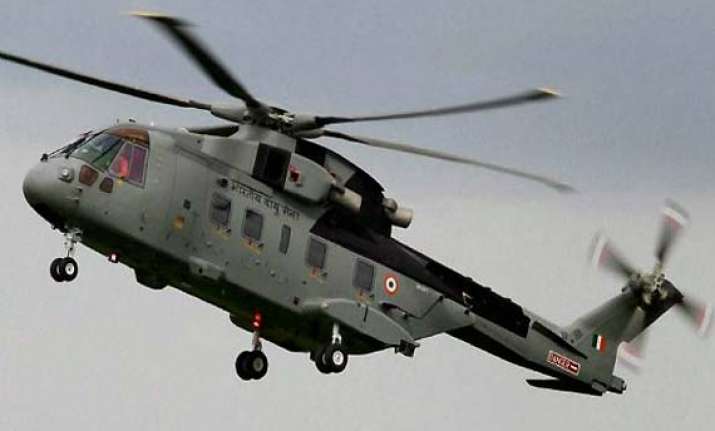 New Delhi, Feb 20: With the deal for procuring VVIP choppers from AgustaWestland facing the prospect of being scrapped, DRDO today said it has the capability to manufacture such helicopters even though he contended that producing anything entirely indigenously was impractical.
"We have capability to manufacture any system. We are manufacturing LCH (Light Compact Helicopter). We have already manufactured ALH (Advanced Light Helicopter) and our own aircraft," DRDO Chief V K Saraswat told PTI.
"There is no dearth of capability and capacity of manufacturing any advanced technology system," he said.
Saraswat was asked on the sidelines of a seminar here whether DRDO is capable of manufacturing choppers such as AgustaWestland AW-1O1.
His statement assumes significance against the backdrop of controversy surrounding the Rs 3600 crore deal for acquiring 12 helicopters from AgustaWestland for the use of Indian VVIPs.
The Defence Ministry has initiated the process of scrapping the deal in the wake of allegations that kickbacks to the tune of Rs 362 crore were paid to bag the contract.
Saraswat said it is not cost effective to produce each and everything right from needle to an aircraft in the country.
"Because, if you produce some thing which we need 20 numbers and you start producing at setting up a facility for producing which will cost 1000 crores, it is meaningless," he said.
"So, in a global world, in a global economy today, this concept of 100 per cent indiginisation—everything to be done in-house—is wrong," Saraswat said.