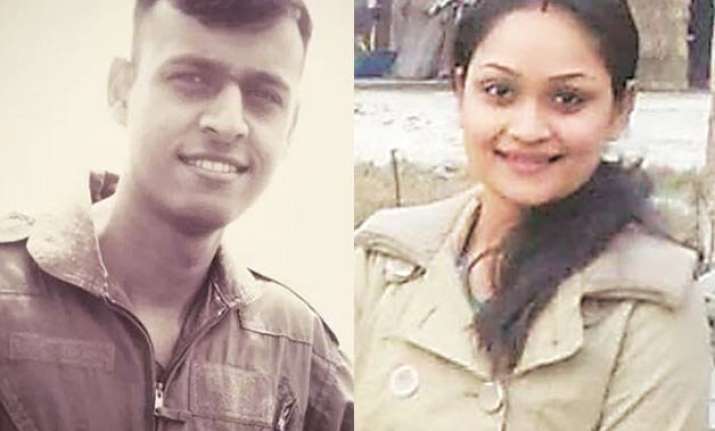 The two Indian Navy officers, who lost their lives in the crash of Dornier-228 Maritime surveillance aircraft, will be cremated with full military honours in their native hometowns on Sunday.
Bodies of co-pilot, Lieutenant Abhinav Nagori, and flight observer Lieutenant Kiran Shekhawat, were recovered after the plane crashed in the Arabian Sea off the coast of Goa on Tuesday night around 10 pm.
The third member of the crew on board, pilot Commander Nikhil Kuldip Joshi was rescued by a passing fishing boat.
The fuselage of the plane was located by INS Makar, a naval hydrographic vessel, at a depth of 50-60 metres.
While Lt. Nagori will be cremated at his native place in Udaipur, Lt. Shekhawat's cremation will be held in Palwal, Haryana.