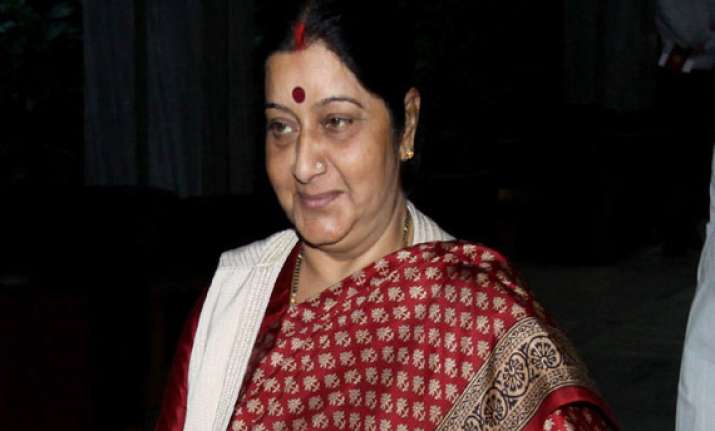 New Delhi: Leader of Opposition in Lok Sabha Sushma Swaraj yesterday appealed to Delhi voters not to waste their vote by voting for Aam Aadmi Party.
Addressing an election meeting with traders of Chandni Chowk, Swaraj said, BJP was the only solid alternative, as the Congress has almost conceded defeat and has refrained from declaring its PM candidate.
Swaraj promised that her party would not allow foreign direct investment in retail trade. She alleged that the Congress manifesto has clearly stated that it would not oppose FDI in retail..