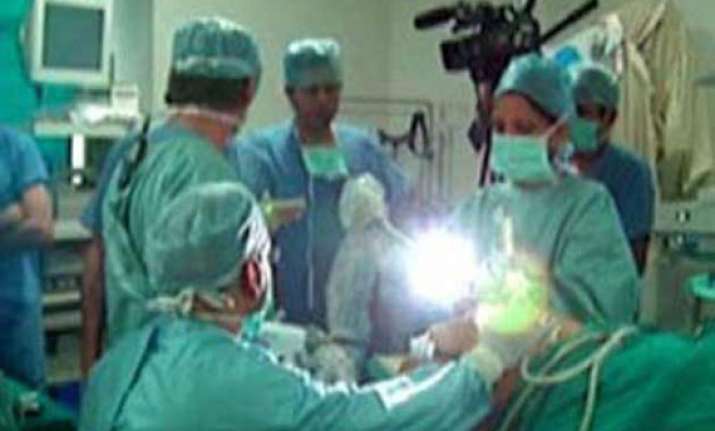 Faridabad, Feb 20: Doctors removed a massive tumour weighing 2.5 kg from the abdomen of a 45-year-old woman here Wednesday, hospital authorities said.
The surgical oncology department at the Asian Institute of Medical Sciences (AIMS) removed the tumour, which had brought the woman's haemoglobin level down to 4.6.
The haemoglobin in a normal human being should be above 12.
Pawan Gupta, senior consultant and head, surgical oncology, AIMS, said: "The lady was brought with acute pain in the abdomen. A CT scan revealed a huge mass extending from the upper abdomen to the diaphragm."
"The whole tumour was removed. The patient is fine and will be discharged soon," Gupta said.