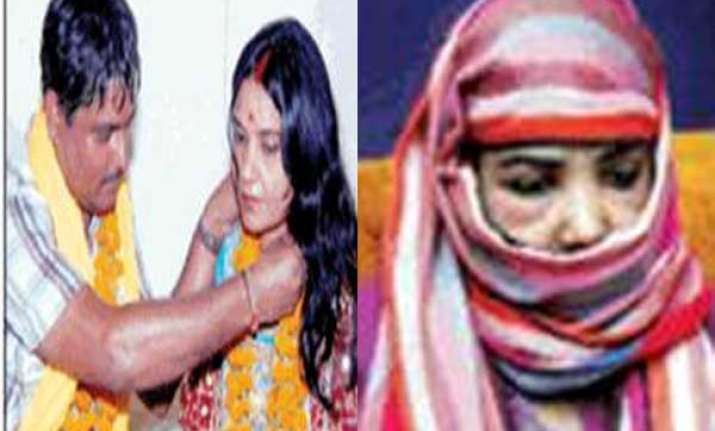 Lucknow: Monica had a love affair with a Lucknow businessman Amit Kumar Savlani in 2010, and she married him at an Arya Samaj temple here, little knowing that he was already married and had children.
Monica used to stay in a rented house in Lucknow's Gomtinagar. After her marriage, she gave birth to a baby girl, and then her husband began to stay away from her.
Spurned in love, Monica's woes had just begun. She was diagnosed with throat cancer, and her larynx stopped working. She used to communicate in writing, as she had lost her speech.
Monica filed a case against Amit and his parents in December last year, but after the family court intervened, she withdrew her case after a compromise.
A Delhi-based womand and an acquaintance from Faizabad came to her rescue, and Monica's baby was adopted by a childless couple.
Monica's condition deteriorated and she was admitted to Lucknown Cancer Institute on Feb 16.  
A young man was deputed to look after her, but he went away to his home in Gorakhpur during Holi leaving her alone in the hospital.
For nearly four days, Monica groaned in pain on her bed and breathed her last on Thursday. Not a single relative was present at the time of her death.
Hospital authorities have no information about her parents and siblings.
Till the last report that come in, her body was lying unclaimed in the hospital mortuary.