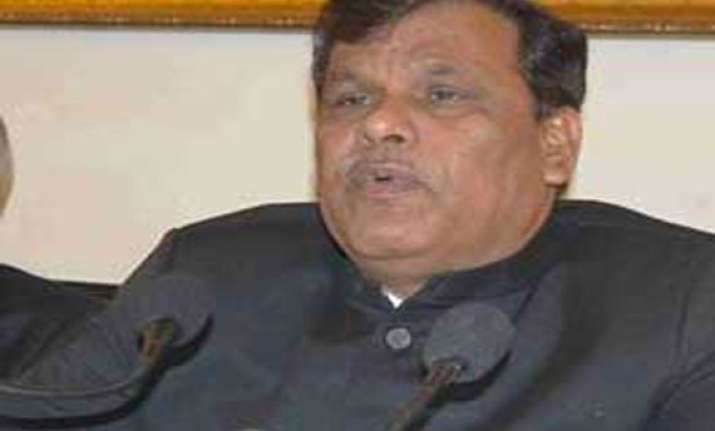 New Delhi, Feb 27: The government on Wednesday said Direct Cash Transfer (DCT) scheme has already rolled out services such as scholarships and salary and food and LPG subsidies would be taken up at a later stage.
"...Food and LPG will be taken up at a later stage. But salary and scholarships are now being given to the beneficiaries directly," Minister of State (Independent Charge) for Statistics and Programme Implementation Srikant Kumar Jena said.
The Minister was talking to reporters on the sidelines of the National Review Meeting of Twenty-Point Programme-2006 (TPP-2006) with State and Union Territories Governments and Central Nodal Ministries.
He further said, the government plans to implement the DCT scheme throughout the country from April.
"By this April onwards it (DCT) will be implemented throughout the country. That has been assured in the president address itself," the Minister said.
Detailing the progress of Twenty Point Programme-2006, the minister said it is a flagship scheme of the government with the main aim to eradicate poverty.
"Since 2006 we have modified this programme to some extent and many new programmes have been taken...poverty eradication is the main aim of this programme," he said.
The Minister said his ministry reviews the programme annually at national level to assess if the schemes are having the desired effect and also to bring changes when needed.
"We are also taking their (states/UTs) views, our views so that wherever some changes are required, those are also aligned with the concerned departments to change those. Where things are not happening properly, we are asking those states to be proactive."
The Twenty Point Programme was launched in 1975 and was restructured in 1982, 1986 and in 2006. The programme aims to give thrust to schemes relating to poverty alleviation, and employment generation in rural areas.
TPP-2006 consists of 20 points and 65 items that are monitored individually by central nodal ministries.