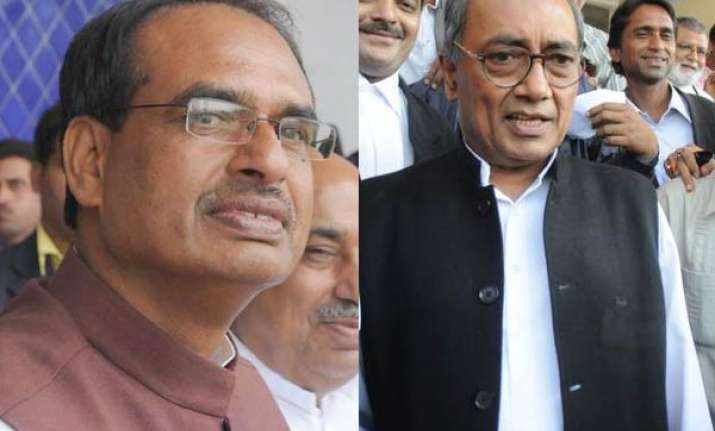 Bhopal, Jul 8 : Congress general secretary Digvijay Singh on Thursday fired another salvo at the BJP alleging that some ministers of Madhya Pradesh government have invested "black money" in several chit fund companies which have now come under the CBI scanner. 

"The black money of several state ministers is being used in the chit fund companies of Madhya Pradesh to make it white," said Digvijay Singh, referring to a CBI probe into 34 chit fund companies operating within and outside the state.

Singh was here to attend a ceremony at the Raj Rajeshwari temple.

Chief Minister Shivraj Singh Chouhan, who was also present, said there was "no substance" in Digvijay Singh's allegations."I do not reply to his remarks. He gives such statements to make headlines in the media but there is no substance in it," said Chouhan.


The Madhya Pradesh High Court on Tuesday had ordered a CBI inquiry into the fraudulent activities of chit fund companies that have duped tens of thousands of investors. The order of the Gwalior bench of the HC came in response to a PIL filed by a Gwalior-based investor.

Additional Advocate General M P S Raghuvanshi said the companies had been functioning for nearly one decade without getting permission from the Reserve Bank of India (RBI). Many of these companies have headquarters outside MP, which prompted the division bench to order a probe by a Central agency.

The HC order coincided with a sustained drive by the Gwalior administration over the last three months that led to seizure of assets of 33 companies.

Most of these companies had promised the investors to double their deposits in three to five year terms. When the companies started dilly-dallying on payments, the investors approached the authorities.