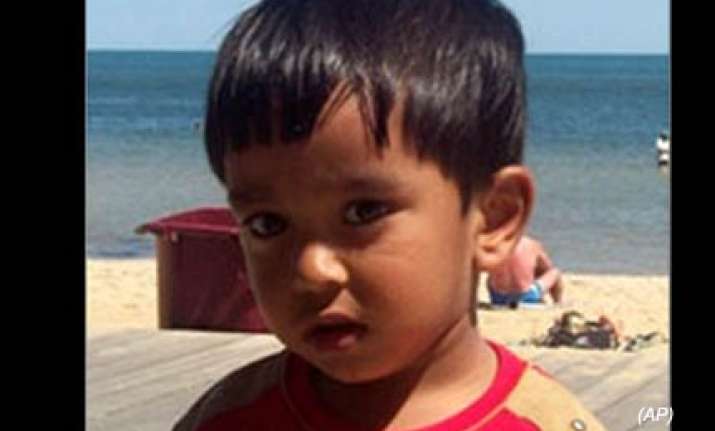 An Indian national arrested over the death of three-year-old Gurshan Singh Channa has claimed that he accidentally knocked the boy down, as grieving parents sought harsh punishment for the "killer" of their only child. During interrogation by police, 23-year-old Gursewak Dhillon admitted disposing of the toddler's body, but denied deliberately injuring him, 'The Age' reported on Wednesday . 
He said the boy was accidentally knocked unconscious on Thursday last when he opened the door of the house in David Street, Lalor, where he had been staying with the toddler's family, sources told PTI. 
Dhillon claimed he panicked and put the unconscious boy in the boot of his car, drove for about three hours and dumped him 20 kilometres away in Oaklands Junction without checking whether the child was alive or not. Victorian police, however, said the toddler could have been saved if he had received timely basic first aid than being left lying in the boot of the car.
If Dhillon's version that he accidentally knocked the boy unconscious was true, it was possible that Gurshan could have recovered if he was not left trapped in a car boot for hours, police were quoted as saying by the local media. The toddler's father Harjit Singh Channa sought harsh sentencing for Dhillon. "I want law to punish him as he is responsible for my son's death." He said Dhillon had confessed in front of him that he was involved in putting the child in the boot of his car. 
"I met Gursewak along with the police and he told me on my face that he had done it," Harjit told PTI. "I have lost my child and I won't be able to get him back," he said, adding "I want the accused to serve harsh sentence for what he has done to my family for no reason." He said when he asked Dhillon why he did this, the accused responded that it was by mistake. 
"But killing a three-year-old child cannot be a mistake," said Harjit, who is now desperate to return to India along with his wife Harpreet and perform the last rites of their son with other family members. He said he has not yet been informed when the body is going to be released by the Coroner's Court. 
Meanwhile, Australian immigration authorities are investigating whether Dhillon, who has been charged with manslaughter due to criminal negligence over the death of Gurshan, was living here on a false passport. 
"(Such) allegations have been made and the man charged (over Gurshan's death) is being investigated for possible immigration fraud," an Immigration Department spokesman was quoted as saying by 'The Age'. 
Detectives were also now looking for a woman who gave Dhillon a lift on the day of the boy's death. They said the woman stopped to help Dhillon between noon and 3pm last Thursday in Melbourne's northern suburbs after he ran out of petrol and is believed to have driven him to a service station. Forensic experts also tested the car that was used by Dhillon to carry the toddler. PTI