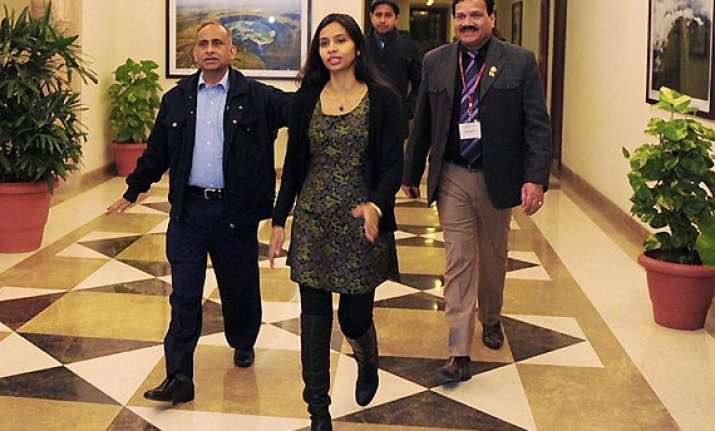 New Delhi: Devyani Khobragade, the Indian bureaucrat who became a household name in the country during the past few months following her arrest in the US for alleged visa fraud involving her domestic help, may find her troubles far from over.   
The Indian Express reported today that both of her daughters have Indian passports, even though they are ineligible for dual citizenship.
As the girls were born in USA and as their father is a USA national, they were entitled to American citizenship.
On the other hand, they are also issued the Indian passport which is an offence.
The discovery has caused considerable disquiet as the government took unprecedented retaliatory measures against US diplomats after Khobragade was arrested on charges of visa fraud and allegedly mistreated in New York.
Government sources said getting US passports for her daughters indicated Khobragade kept her options open to benefit from the "best of both worlds".  
Khobragade's daughters, aged four and seven, are in New York with their father, an American citizen.
When contacted, Khobragade, who is posted as director in the MEA's Development Partnership Administration, refused to comment.
According to rules, a diplomat's spouse is also expected to take up Indian citizenship.  
Although Khobragade's husband has applied, the citizenship has not come through because of stringent home ministry rules which require the applicant to stay in India for a stipulated period.